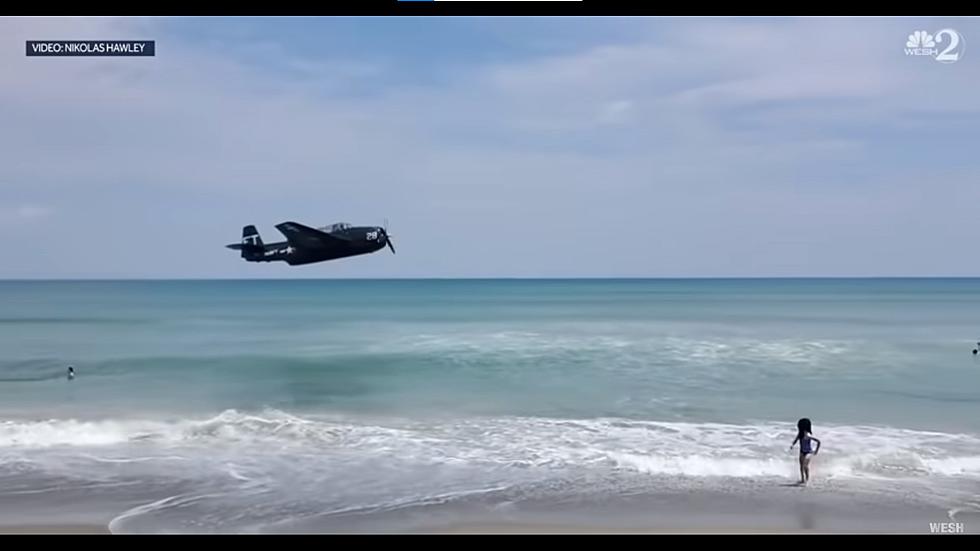 Plane Makes Emergency Landing At Crowded Beach
WESH via YouTube
A World War II era plane that was a part of a Cocoa Beach Air Show made an emergency landing in shallow water on a crowded beach. Luckily for all involved, everyone is OK after the incident unfolded.
Since the plane came down on a crowded beach, the whole thing was caught on video.
The plane, a single-engine TBM Avenger, can be seen gliding across the top of the ocean in shallow water before landing.
The pilot seemed to stay perfectly into control as the plane came down from the sky, even to the point of pulling up one more time when there were people in the water.

Cocoa Beach Air Show shared a photo of the plane in the water, saying that the TBM Avenger had a mechanical issue, but everyone is okay after the emergency landing.
Read more at The Denver Channel
Quad Cities Texts