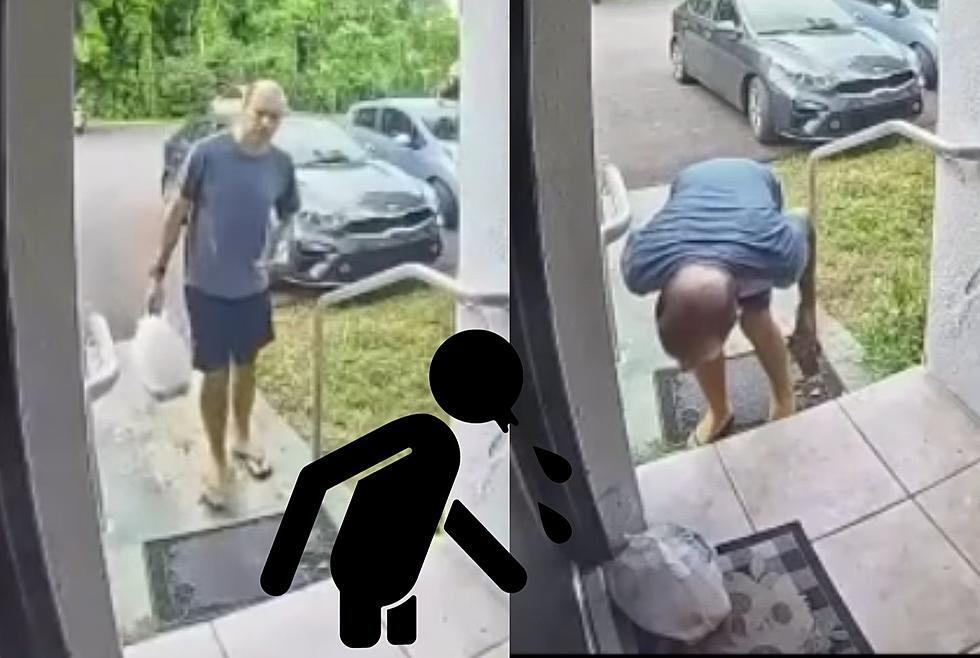 Florida DoorDash Driver Caught Spitting On Food Order By Doorbell Camera
@onlyindade Instagram
A DoorDash driver in Florida was recently caught on camera spitting on a food order he delivered to a customer's home.
Dade County Florida
The incident took place over the weekend and was recorded by the customer's doorbell camera. According to reports, the driver may have been provoked by a low tip.
The footage shows the driver leaving the bagged food on the apartment's stoop, taking a picture to prove the delivery, and then spitting on the bag three times while muttering under his breath.
The Family Watching The Footage
The customer, a 13-year-old boy, and his mother were horrified to watch the incident unfold in real-time through the live video feed.
Elias Crisanto, the teenage customer, told Local 10 news that he felt sick to his stomach after seeing the video. He couldn't believe that someone would behave in such a disgusting manner.
It's not clear what consequences the driver will face, but DoorDash has released a statement condemning the behavior and promising to take action to prevent similar incidents in the future.
Crisanto recounted that he and his mother paid approximately $30 for their DoorDash order and added a $3 tip. They had a feeling that their driver was unhappy with their tip, which led him to punish them by spitting in their food.
Contacting DoorDash
After capturing the entire incident on video, Crisanto sent it to DoorDash and requested a refund. However, it took some time before a customer service representative approved the refund.
Later on, DoorDash informed the teen that the driver involved would no longer be able to deliver for them. They stressed that they do not tolerate such unacceptable behavior and take measures to prevent it. The results of any internal investigations are kept confidential.