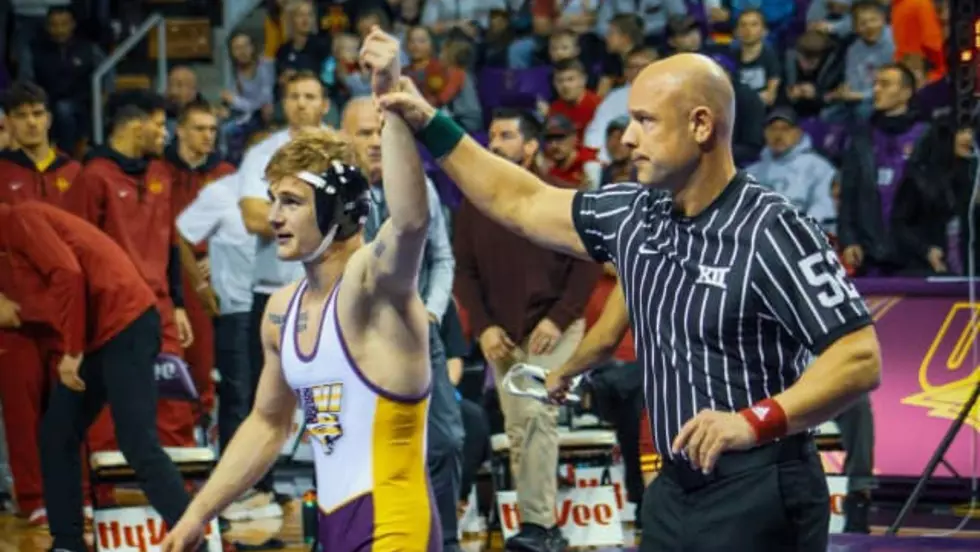 National Qualifier and Big 12 Champion Transferring to Iowa
Andy Saigh
Brody Teske, a four-time state champion out of Fort Dodge High School, is now moving on to his third college wrestling program.
As he announced on his Instagram, one of the greatest wrestlers in Iowa high school history is transferring to the University of Iowa.
As a prep, Teske compiled a record of 175-1 and following his success, chose to continue his wrestling career at Penn State. After spending three semesters with the Nittany Lions, he decided to return to his home state and wrestle for the UNI Panthers -- a program and a city just an hour and a half away from his hometown.
During his tenure in Cedar Falls, Teske put together a record of 33-13, qualified for nationals twice, and won a Big 12 Title at 125 pounds.
He'll now be joining two former Dodger teammates, Drew Bennett and Drake Ayala, in wrestling for the Hawkeyes.
This is what he told the Fort Dodge Messenger about his decision to spend his final two years in Iowa City:
My window of opportunity is closing quickly. I'm someone who has always valued self-reflection and focused on constant growth. At the end of the day, I am what I am at this stage in my career: a two-time NCAA qualifier who has gone 2-2 twice at nationals. That's not good enough.

 

I'm unsatisfied with myself. I've got two short years (of eligibility left collegiately) to make this work. So I sat down and evaluated where I'm at and what I need to reach that next level. And to me, there's no better place and no better room to push myself to see my full potential than as an Iowa Hawkeye.
As to how Teske will fit in with the Iowa roster and if he'll compete this season, FloWrestling said this in an article:
"The Hawkeyes have three-time NCAA champ Spencer Lee coming back for one more season at 125 pounds and Ayala has three more years of eligibility left after posting a 17-8 record in his first season at Iowa.
There's a vacancy at 133, though, after the departure of Austin DeSanto, who placed fifth, third and third in his three trips to the NCAA Championships with the Hawkeyes. Cullan Schriever compiled a 15-5 record at 133 while wrestling primarily in open competition last season, and Teske figures to factor into the equation at 133 as well."
Iowa Born Sports Stars
What do each of these stellar athletes have in common? They all hail from the Hawkeye State.
25 UNI Panthers that Went Pro
Northern Iowa has some of the best athletes and athletic programs in all of mid-major sports. With their consistent placement towards the top of the Missouri Valley Conference, it's no surprise they have a few professional athletes to their name -- here's a few.