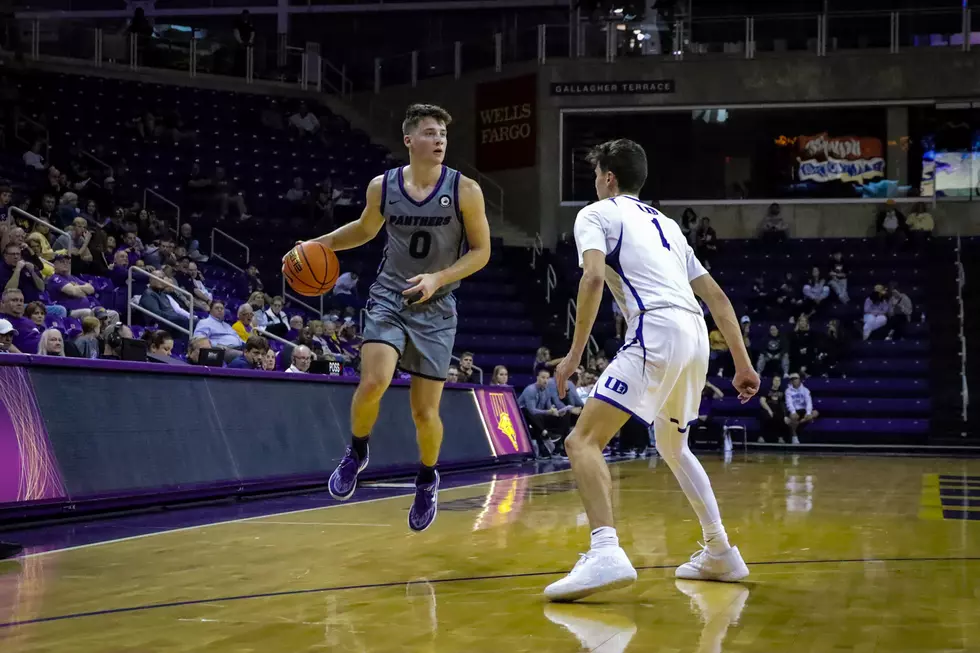 BREAKING: UNI's Heise Out for the Season After Injury Setback
Andy Saigh for UNI Athletics
One week ago, we shared a report from the UNI head basketball coach Ben Jacobson regarding the expected return of guard Nate Heise after he missed the Panthers' last ten games with a hand/wrist injury. Just days later, we've learned that Heise will be out for the remainder of the 2022-2023 season.
As released by UNI Athletics, Heise underwent successful surgery Tuesday morning, leaving him sidelined for the remainder of the season. The recovery process will take three to four months, according to the release.
Prior to the report of his expected return, Heise's health appeared to be trending in the right direction as he was spotted during pregame warmups against Towson without the makeshift cast he was wearing on his hand and wrist for the previous four weeks.
Heise was scheduled to make his return against Missouri State (5-7, 1-1) tomorrow at home, just in time for the beginning of the conference schedule, but he'll have to wait to play again until 2023.
In the two games he played this season, the Lake City, Minnesota native averaged 12 points and three rebounds while shooting 47.1 percent from the floor. He was also tasked with guarding the opposing team's best player. Before the start of the season Coach Jacobson made it clear that he, Bowen Born, and Tytan Anderson would be focal points of the offense: "They will be in the starting lineup, and we talked about that with the guys this summer. Those three have clearly separated themselves."
Forward Cole Henry added this: "The scorers on our team are Nate, Bowen, and Tytan, mainly. If we can get the ball in their hands, I think we'll be really good."
In Heise's absence, Born leads the team -- and the Missouri Valley Conference -- in scoring with 19.3 points per game. Behind him is Anderson, who averages 14 points per contest while leading the MVC in double-doubles with five.
Starting in place of the guard has been redshirt freshman Michael Duax. In the 12 games he's played as a Panther, Duax is averaging 8.4 points and 4.1 rebounds per game while shooting 59.2 percent from the floor and 33.3 percent from three.
Coach Jacobson has said that with Heise out, a positive takeaway is that Duax, Landon Wolf, and Trey Campbell have each received significantly more playing time than they otherwise would have.
This is what he told Cole Bair on 1650 AM: "Each of those guys have had games where they've played 32+ minutes. That most likely doesn't happen if Nate is healthy. ... Then you learn about having success at this level when you're tired, against good teams, against good players, against older guys."
No news has been released regarding whether or not one of the more experienced players on the UNI roster will be granted a medical redshirt, but that should be expected given the small number of games he played in 2022. Including his COVID year, that would mean Heise will have three years of eligibility remaining after this season.
12 Restaurants You Miss in the Cedar Valley
We asked the folks of the Cedar Valley, and they responded! Here's a list of restaurants residents of the area wish they still had.
Strangest Rental Properties In Iowa
Here are just some of my favorite strange and cool rental properties that you can check out in Iowa!