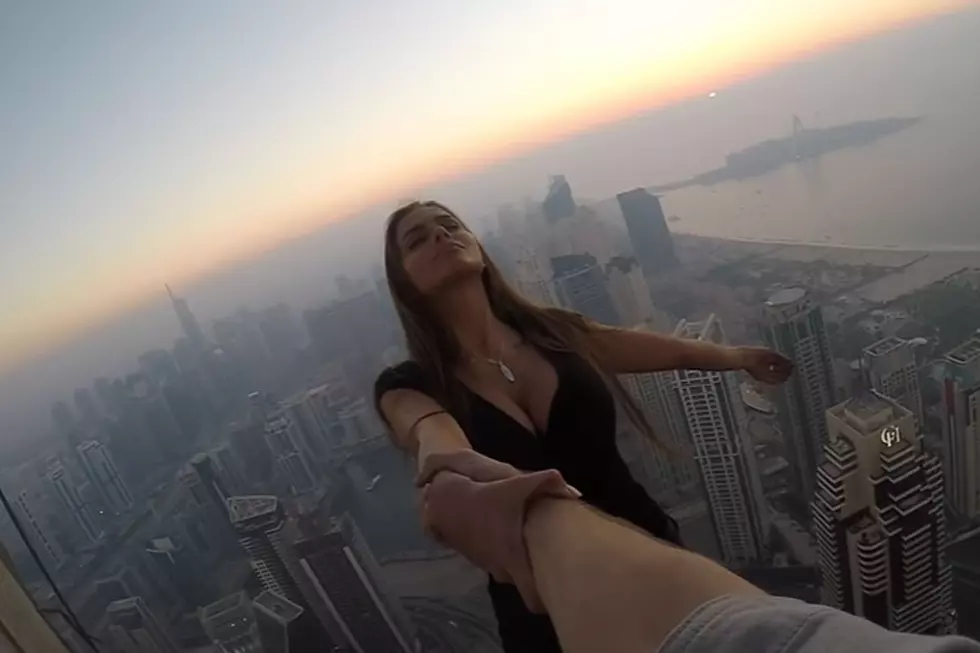 Model Hangs Off 1,000-Foot Skyscraper for Astonishing Shots
MAVRIN studios LIVE, YouTube
One woman's modeling career has reached new heights.
Viktoria Odintcova is an Instagram model who posed in some risky situations high atop Dubai's 1,000-foot tall Cayan Tower. And you thought Kate Upton getting her third Sports Illustrated cover was an accomplishment.
Don't think that's high? Well, consider this: when it opened in 2013, it was the tallest building in the world (a title since passed by the Shanghai Tower).
Getting noticed on the Internet is all about doing something different and Odintcova has done just that. Take a look at some videos of her shoot for yourself and good luck not getting sick.