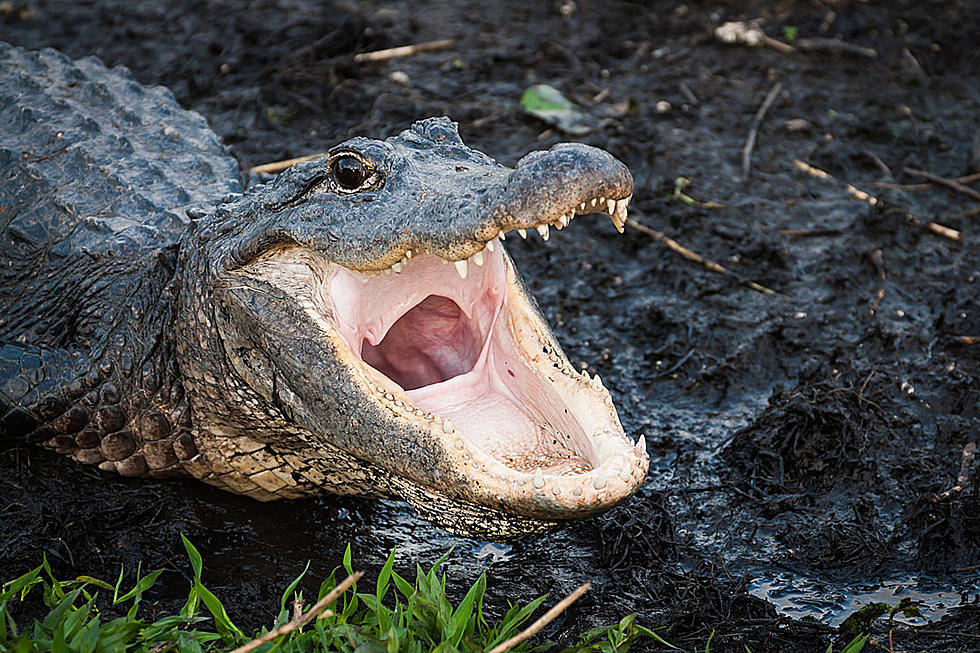 Large Alligator Found Squatting in Bedroom Of Newly Built Home
iStock
Almost like a horror movie, or a scene from Jackass, an 11-12 foot long alligator was found hanging out in the master bedroom of a brand new home in Florida.
The discovery happened in Babcock Ranch, where homes sell for as much as $1.5 million. The neighborhood is northeast of Fort Myers.
A man who was in the house to install some blinds walked into the room and found the alligator staring him down, like it was trying to take advantage of Squatter's Rights.
Luckily for the home designers, the gator wasn't messing up any carpet. He'd taken up residency in the corner of a room with tile flooring.
The big guy took two professional trappers to get him out through the patio door, after the sliding glass was removed.
Video of the removal shows the reptile went into a death roll multiple times, usually a move that reptiles use to kill their prey, but in the video looks like a toddler throwing a tantrum.
A realtor for the neighborhood shared photos of the gator and the wranglers after they pulled him out. You can really see the true size of this guy.
The project manager, Matthew Goodwin, told McClatchy News they think the alligator was looking for shelter from a cold front and found a laundry room door to crawl through.
"The wind closed the door and he was trapped. He went into every room and made his mark," Goodwin said, noting he was called by a construction manager to come see something "important."
"I go look in the house and there was the 12-foot gator!"
Read more at Miami Herald
25 True Crime Locations: What Do They Look Like Today?
Below, find out where 25 of the most infamous crimes in history took place — and what the locations are used for today. (If they've been left standing.)