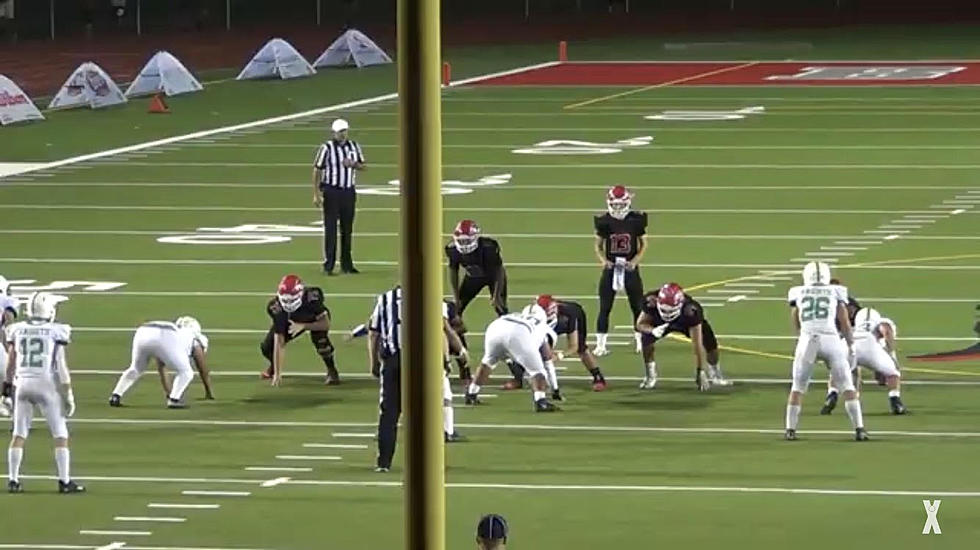 Kurt Warner's Son Commits to Play Division I Football
MaxPreps YouTube Channel
Kurt Warner was plastered all over social media and news networks all over the state this week because of his return to the Cedar Falls Hy-Vee with another NFL legend, Peyton Manning. But, he's not the only one from the Warner family garnering some attention.
Kurt's son, Elijah, who is also a quarterback, played his football at Brophy College Preparatory in Phoenix, Arizona. Over the 2021 season, he passed for 2,742 yards, including 26 touchdowns to just eight interceptions. Brophy went 7-5 overall.
Elijah's performance at QB resulted in offers from eleven NCAA Division I football programs, including schools like UConn, Hawaii, Marshall, UT-Martin, and more, per 247Sports. He also received interest from Kansas State and Arizona State, according to his Twitter profile.
Ultimately, the younger Warner determined he'll be heading to Philadelphia, Pennsylvania, where he'll play for Temple. He committed on Wednesday, January 26 after receiving an offer in December of last year.
According to temple.rivals.com, Elijah will sign his letter of intent to play for the Owls next Wednesday.
This is what Elijah told OwlScoop.com in regards to his choice:
I kind of just fell in love with the place when I went there. The people were awesome. All the coaches are so great to me. I like all the coaches and the players who were hosting me. You can kind of see their passion for the game and how they want to turn Temple around.
The Owls went 3-9 overall and 1-7 in the American Athletic Conference last season.
As to what Kurt and his wife Brenda think about the decision, Elijah says they're all in.
They are just so happy for me. They have seen me go through this whole process. It has been really hard with the ups and downs, the whole thing. Just trying to figure it all out, especially after missing my junior year worth of film and didn't get as many options as we thought I deserved.
The 6-foot, 200-pound high school senior plays pro-style quarterback and is listed as a three-star recruit according to 247Sports and a two-star recruit according to Rivals. He's ranked as the 147th best quarterback recruit in the 2022 class and the 37th best prospect in Arizona.
Iowa Born Sports Stars
What do each of these stellar athletes have in common? They all hail from the Hawkeye State.
This Hotel in Southern Iowa is a Diamond in the Rough [PHOTOS]
Traveling through the Muscatine area and need a place to stay? The Merrill Hotel is the perfect getaway to spend with your significant other, friends, or family.