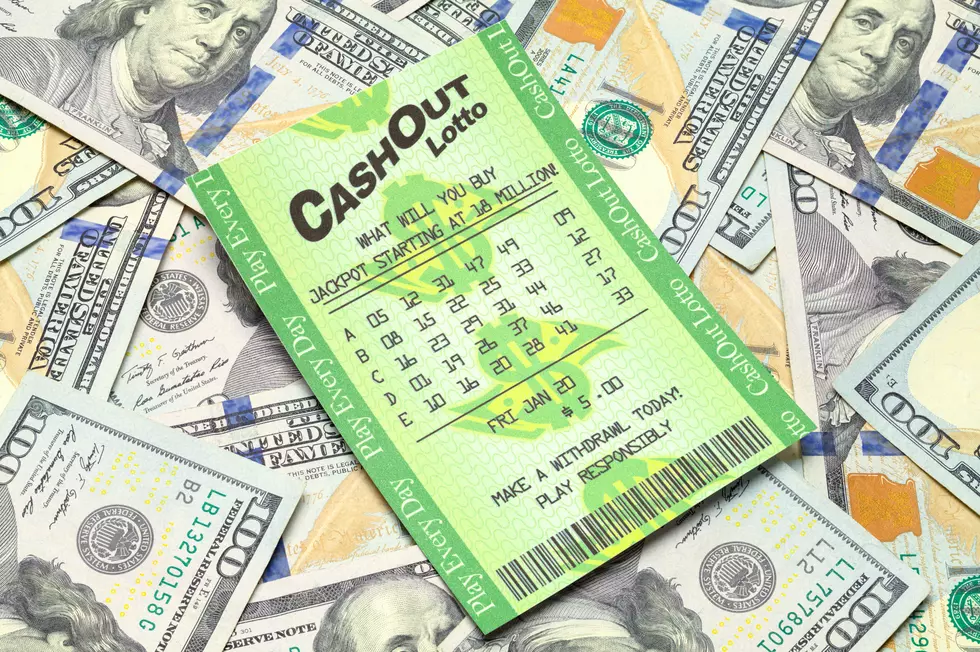 Iowa Still Has Six Unclaimed Lottery Prizes
Michael Burrell
We can all use some extra cash, there is no denying that. Lately, I have been talking a lot about how inflation has been impacting a lot of our family budgets so having some unexpected extra cash wouldn't hurt.
The largest prize that is still waiting to be claimed is the Lucky for Life game which is a $25,000 a year payout.
The ticket was bought at the Cedar Rapids' Casey's on 641 Edgewood Road NW. The winning numbers 6-9-12-23-41 and Lucky Ball 8, were drawn back on November 4th. The winner of this prize has until November 4th, 2022 to claim this prize at the Iowa Lottery Headquarters in Clive.
Now, this isn't the only prize that's waiting to be claimed.
There are two unclaimed $50,000 Powerball winnings that are waiting to be claimed. One was bought at Casey's in Council Bluffs and the winner has until July 21, 2022, to claim the prize. The other was bought at a Kum and Go in Stuart and that winner has until October 24, 2022, to claim their prize.
There are also two unclaimed Extreme Green InstaPlay winnings that amount to over $45,000. The first for $37,624 was won at River Mart West Burlington and the winner has until June 27, 2022, to claim their prize. The second winning of $10,000 was won at Casey's in Gilbertville and they have until June 10, 2022, to claim their prize.
Finally, the last unclaimed ticked is from Casey's, Gilbertville is for $10,000 needs to be claimed by June 10, 2022.
Unclaimed prizes will be put back in the Lottery's prize pool.
15 Least Healthy Counties In Iowa In 2022