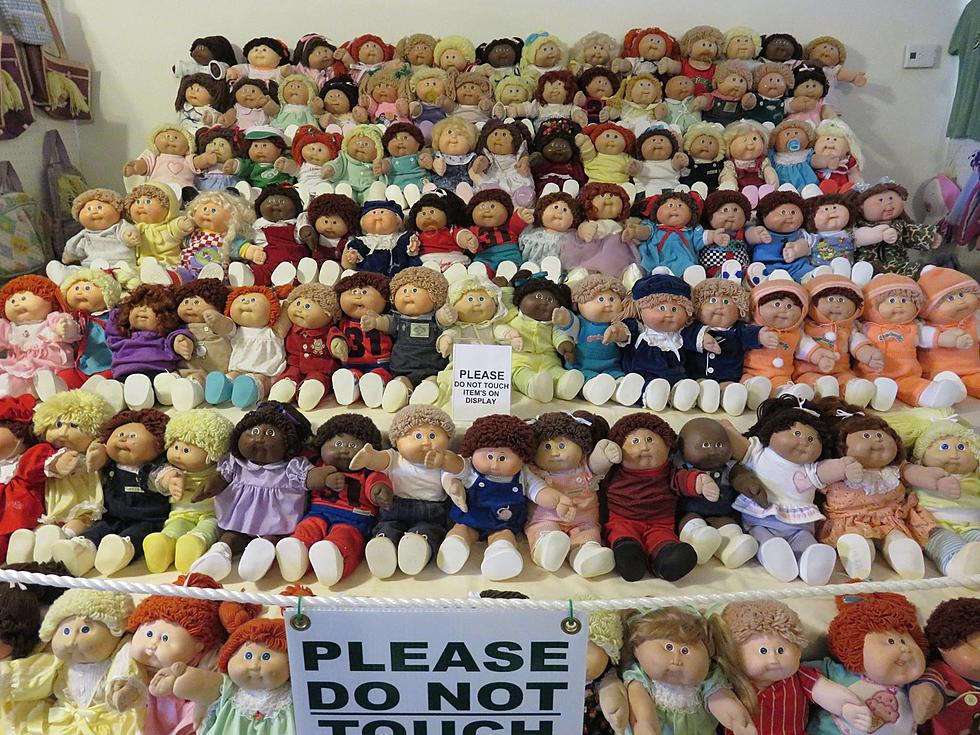 Iowa is Home to Some Pretty Unusual Museums [PHOTOS]
Cross-Country Adventure 2017, Facebook
The state of Iowa has some strange and surprising roadside attractions, but did you know that it's also home to a few unusual museums?
Iowa has a whole bunch of science, art, and history museums, but if you're looking for something a little different, then you definitely have a few options. This week, I discovered five museums in Iowa that I had never heard of before. There's one full of Cabbage Patch Dolls, one full of elaborate statues made of match sticks, and even one dedicated to hobos! Here are details on all five:
Over in Griswold, Iowa is a massive collection of Cabbage Patch Dolls called Cabbage Patch Fantasy Land. According to a 2017 article from the Sioux City Journal, the museum is owned by a woman named Donna Brown. Donna has accumulated more 3,000 Cabbage Patch Dolls and accessories over a 30 year period, so she and her husband decided to build a museum to hold them all back in 2006. If you'd like to visit Donna and her "babies," you can schedule a free tour by calling 712-778-4244. Hours are limited.
Want to learn about hobos? Head to Britt, Iowa! The small town is home to the National Hobo Museum, which the website says "boasts a vast collection of authentic artifacts, memorabilia, paintings, photographs and much more." Britt also hosts an annual Hobo Days Festival the second weekend of August! You can check out the museum from Memorial Day through Labor Day.
When it comes to farm toys, nobody has more than the National Farm Toy Museum in Dyersville. Known as the "Farm Toy Capital of the World," the website says that "the National Farm Toy Museum is a collection based museum with two floors of displays based on agriculture equipment." The town of Dyersville even hosts a couple of big farm toy shows every year. The museum is open daily for a low admission price.
If you're a Star Trek fan, then there's a good chance you've heard of the Voyage Home Museum in Riverside, Iowa. According to the website, the museum is a "blend of Riverside's History and official designation as the Future Birthplace of Star Trek's Captain James T Kirk." It is currently closed for the month of January, but it is typically open every day except Tuesdays and Wednesdays.
The most impressive museum of them all would have to be the Match Stick Marvels Museum in Gladbrook, Iowa. The entire space is filled with art made by one man. According to the website, "Iowa artist Patrick Acton has glued over 8.5 million ordinary wooden matchsticks into 75 incredibly detailed scale models of life-like sculptures, complex machines, and world renown architecture." Some of the models featured include the USS Iowa battleship, the space shuttle Challenger, the Wright Brothers' Flyer, the U.S. Capitol, the Hogwarts castle, and even the Millennium Falcon! You can check it out in person seven days a week from April through November.
KEEP READING: Check out these totally awesome '80s toys
LOOK: Famous Historic Homes in Every State