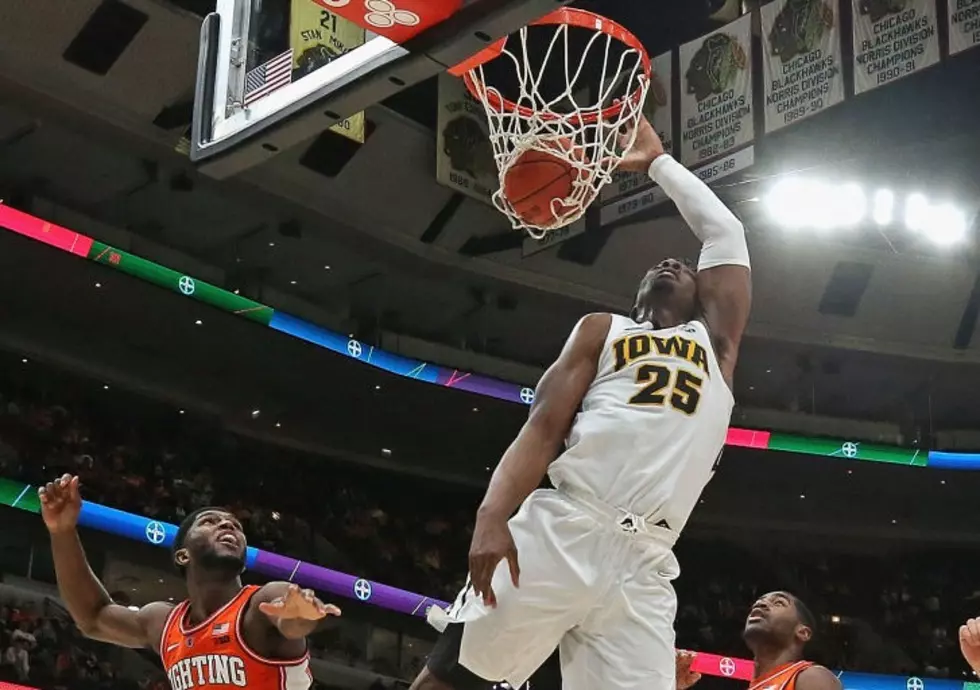 Iowa Dunks Illinois To Move On At Big 10 Tourney [WATCH]
Getty Images
For at least one night, the Iowa men's basketball team got right. Gone were the memories of four straight losses. The shots fell. They played defense. They even set records along the way. Most importantly the Hawkeyes moved on in the Big 10 Tournament with a 83-62 rout of Illinois.
Senior Nicholas Baer led Iowa from off the bench. He hit 5 of 6 three pointers and finished with 17 points. Tyler Cook had 12 points and a career high 6 assists. He also had some dunks that shook the United Center in Chicago to it's core. Freshman Joe Wieskamp was active early and finished with 13 points.
The Hawks trailed in the game only once. But then they hit three straight three pointers and they never looked back. Iowa improves to 22-10 on the year and gets to take on 11th ranked Michigan. The Wolverines are the #3 seed in the tournament. Game time tonight is around 8:30 p.m. depending on the end time of the game before it. Can Iowa continue it's hot shooting? Another win over Michigan would give these Hawkeyes all kinds of confidence. And that's a dangerous thing in March.