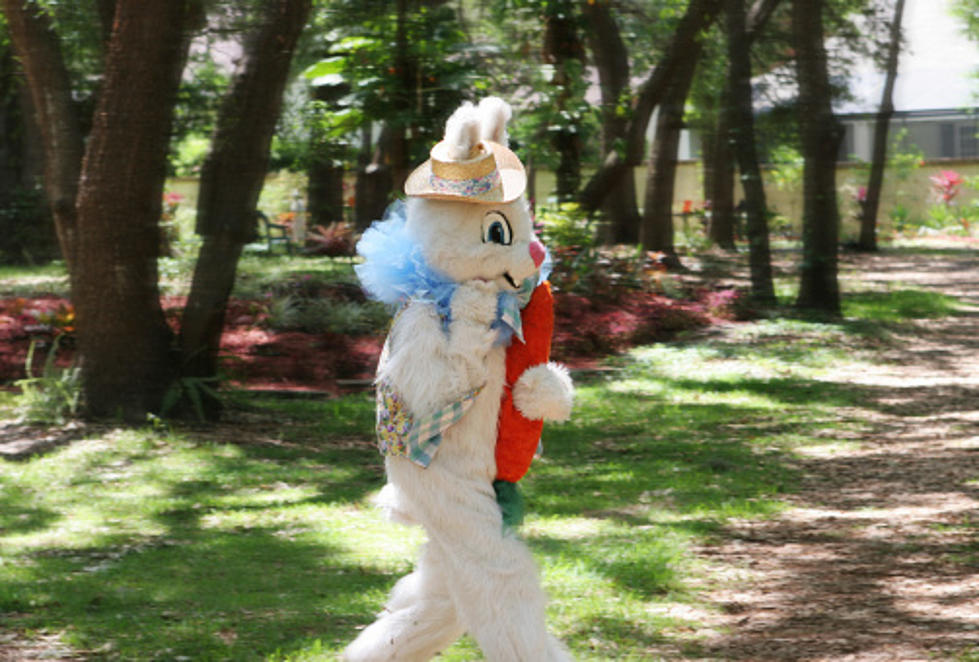 Illinois Easter Bunny Tased and Arrested For Assault
Getty Images/iStockphoto
We are sorry to share the unfortunate news, but there will be no Easter eggs this year. Why? Because the Easter Bunny is in jail.
That bouncing bunny may look cute and innocent, but the rabbit reached its breaking point as it decided to assault a police officer at the mall. When the furry critter tried to make a dashing escape, it failed, and it felt the electric shock of a police taser.
Don't believe us? Read the story for yourself:
In Fairview Heights Illinois, a man who works as a mall Easter Bunny was arrested for assault. The incident occurred Thursday around 7:00 PM at the St. Clair Square Mall. The Easter Bunny worker assaulted a female Fairview Heights police officer.
Police said after the man assaulted the officer, he ran through the mall. Bunny Boy wasn't fast enough because police caught up with him, believed he was a threat, and tased him...

The unnamed man who was dressed as a bunny earlier that day was arrested out of costume.
While the events that led up to the assault are unknown, the department released the following statement: "This is an ongoing investigation with the Fairview Heights Police Department. This was an isolated incident, and the police are investigating."
Fairview Heights police left the case in the hands of the St. Clair County State's Attorney's Office, where they are awaiting charges to be filed.
Easter Bunny lovers learned three things today:
1. The Easter Bunny is actually a grown man.
2. The Easter Bunny does not like cops.
3. If you see a holiday character at the mall, you should probably stay far away.
Read More Here: Fox 2 Now
Craving Filipino Food? You Can Now Visit This QC Filipino Restaurant
Yoshi's Bar and Filipino Canteen has opened up in downtown Davenport, making it (as of now) the only Filipino restaurant in the QC.