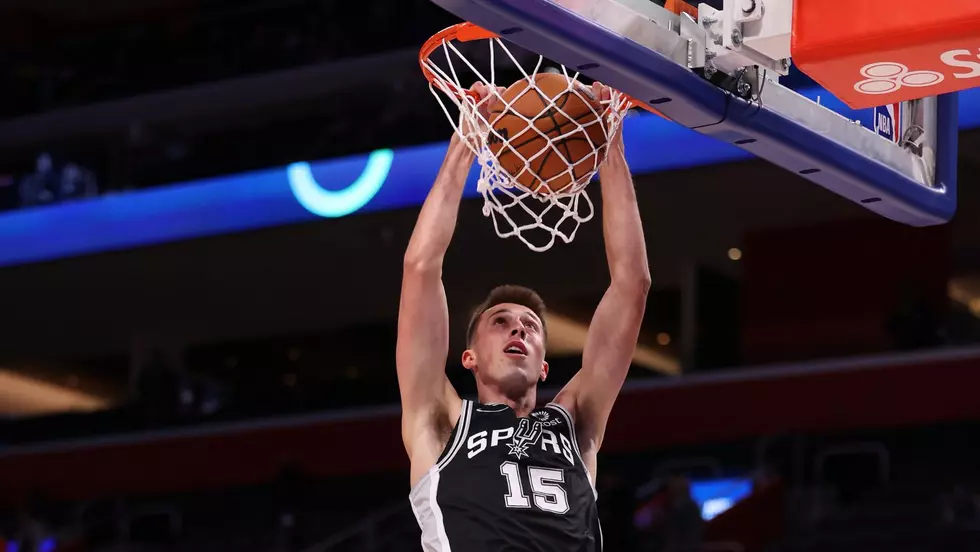 Former Hawkeye & Iowa Native Signs Multi-Million Dollar NBA Deal
Getty Images
Though Joe Wieskamp is among the best to ever play basketball at the University of Iowa, he remained a bit of a long shot to earn an NBA contract after getting drafted in the second round, with the 41st pick in the 2021 NBA Draft by the San Antonio Spurs organization.
Not only did he find himself as a later selection in last year's draft, but in his initial season playing professional ball, he was signed to a two-way contract, rather than a standard NBA deal.
He must have done enough to impress Coach Gregg Popovich and the front office in his brief stint with the team, as the Spurs just signed the Muscatine, Iowa native to a two-year, $4.4 million deal.
ESPN's Adrian Wojnarowski broke the news on Twitter yesterday:
In the 29 games he played for San Antonio last season, Wieskamp put up 2.1 points over 7.1 minutes per game. He scored in double figures twice for the Spurs in 2021-2022, putting up 13 points against the Toronto Raptors in a 129-104 loss in January and 11 points against the New Orleans Pelicans in a 124-91 loss in March.
The G-League is really where the former Hawkeye shined, though. In 15 games for the Austin Spurs, Wieskamp put up 17.1 points and grabbed 3.1 rebounds per game.
This is what Sports Illustrated had to say about Wieskamp and his opportunity with the organization: "Given the Spurs are in the early stage of a rebuild, there will be ample opportunity for young players to establish themselves. Wieskamp has received minimal opportunity at the NBA level after one season but can take advantage."
During his final year in Iowa City, the 6'6 wing put up 14.8 points, hauled in 6.6 rebounds, and dished out 1.7 assists. He also shot 46.2 percent from three during that season.
Great Photos from the 2022 Iowa State Fair
For the 20th consecutive year the Iowa State Fair was held (it was canceled in 2020), more than one million people attended the 11-day event in Des Moines.
Iowa, Iowa State, and UNI Football Players Headed to the NFL
Young men from all three state schools are getting their opportunities to play at the next level, whether they were drafted or picked up as free agents. Here's where they landed!