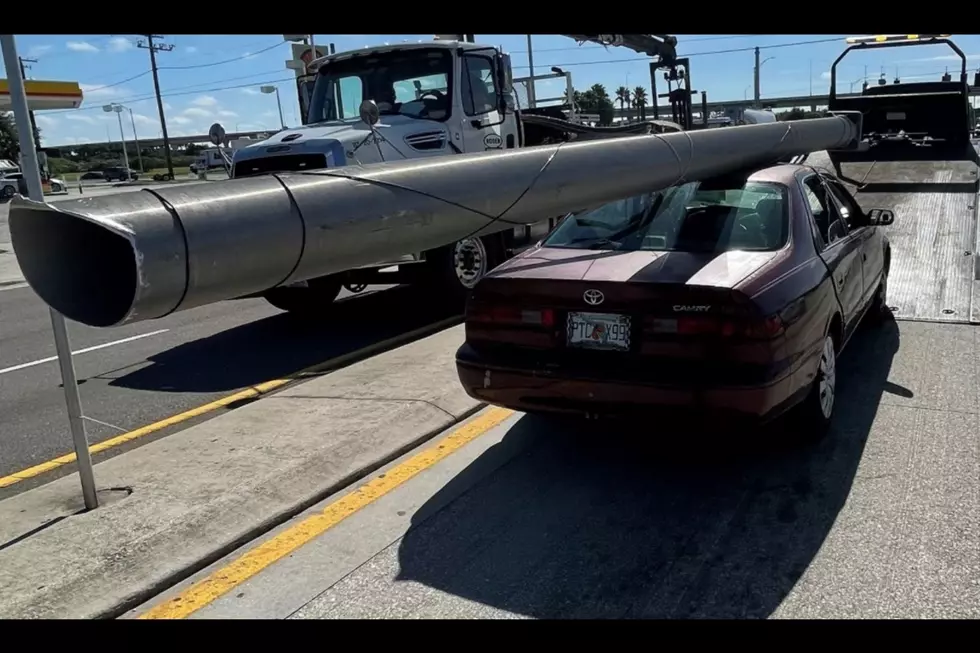 Florida Man Straps Utility Pole to Roof of Car (Photos)
Florida Highway Patrol
A 71-year-old Florida man is facing a charge of Grand Theft after he loaded a utility pole onto the roof of his 1997 Toyota Camry and drove it to a recycling facility.
When Douglas Allen Hatley arrived at the recycling center, he was turned away because he didn't have proper documentation for the pole.
State Troopers noted that it appeared the pole was attached with telephone wire.
Hatley was charged with grand theft and taken to jail.
According to Fox13, the man was trying to get cash for the metal pole and that he didn't know it was illegal to remove the pole, even if it was broken or had fallen.
KEEP LOOKING: See what 50 company logos looked like then and now