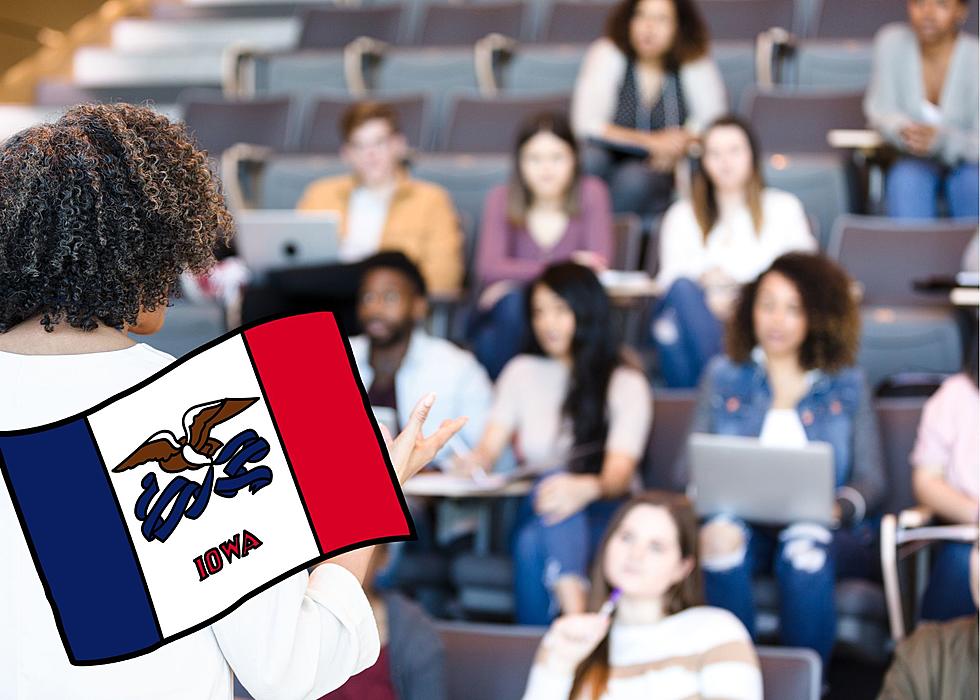 This Iowa Community College Will Be On A National TV Show
Canva
A local community college will be on a streaming service's show, "The College Tour".
WQAD reports that Eastern Iowa Community College (which has campuses in Clinton, Muscatine, and Bettendorf) will be featured on the show "The College Tour". The show streams on Amazon Video and Tubi. It's hosted by Alex Boylan, who won Season 2 of The Amazing Race.
"The College Tour" is designed to help prospective students get a feel for what a college and campus life is like by featuring interviews from the schools' students. It's really intended to give prospective students a 360 view of the college, saying on their website:
The series tells the story of colleges and universities around the world.​ Each episode of The College Tour focuses on a single college or university. From campus life, academics, housing, sports, activities, and much more… each student-driven segment gives the audience an inside look at what it's truly like being a student at the featured college or university.
Boylan is a fan of community colleges like Eastern Iowa Community College, saying they are important. The idea started when Boylan's niece was trying to tour colleges but ran into financial problems trying to visit campuses.
Bradley Thiessen-Cooper was one of the 10 Eastern Iowa Community College students who was interviewed for the show. He said:
It takes community to get the student through school. And that working together, building up students, we also build our community up. I hear a lot of people say that the best investment that you can make is in yourself, and it's totally true.
Eastern Iowa Community College will be featured in a 30-minute episode, which will premiere in May. You can stream it on Amazon Video or Tubi.
LOOK: Where people in Iowa are moving to most
Stacker
compiled a list of states where people from Iowa are moving to the most using data from the U.S. Census Bureau.
Gallery Credit: Stacker
10 Trash Items You Can't Throw In An Iowa Bonfire
Gallery Credit: Canva