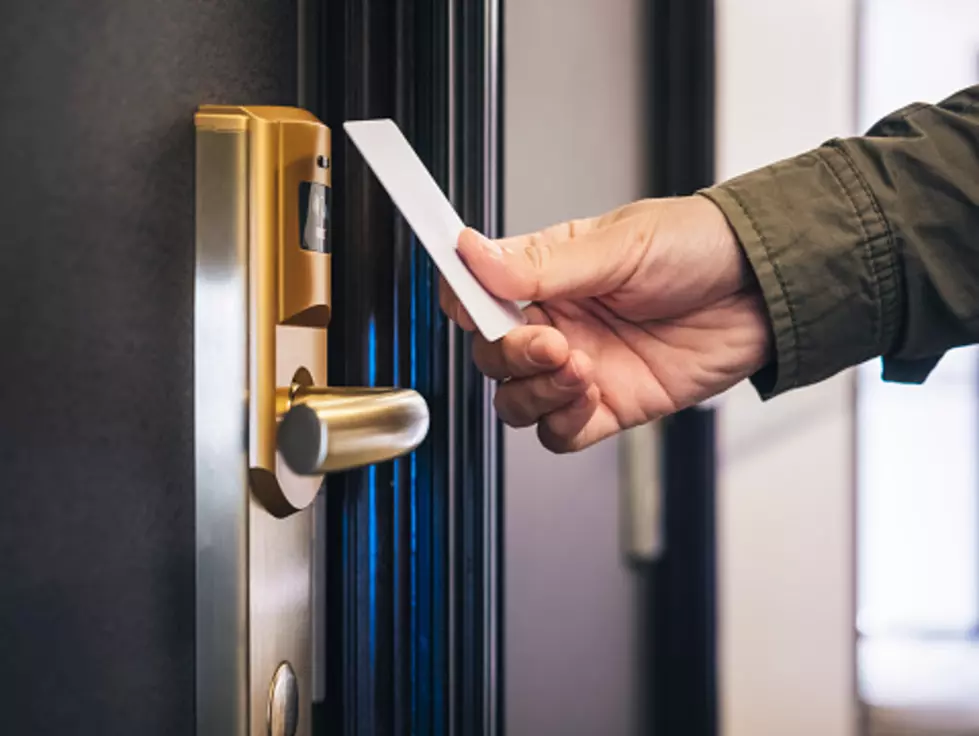 Thieves Given Wrong Key Steal From Hotel Room, Get Beat Up By Victims
Getty Images/iStockphoto
This morning, Dwyer found this oddly hilarious Facebook post made by the Hartsville Police Department in South Carolina.
The person who writes their Facebook posts has a great sense of humor and a good writing style.
It seems to be every week that HPD writes a post called "Dumb Crook News." Today's post was titled "Street Justice edition."
The post was about two dumb crooks who were given the wrong hotel room key when they checked in. Instead of taking the key back to the desk and getting a new one right away, they decided to try it out on the room next door. The key did in fact open the door next to theirs, and the room was being occupied. No one was in the room, but belongings were.
I'm sure you can guess what happened next. They dun stole.
The two crooks raided the room and put the stolen goods in the back of their truck. After the theft, they still stayed at the hotel, right next door to the room they stole from.
When the rightful owners returned back to the hotel from their construction job, they noticed their belongings from their room were in the back of a random truck. As they were "re-stealing" their things, the thieves approached them.
"Words were exchanged, a stun gun was displayed, the male thief pulled a knife, and the construction workers leveled the thieves. Literally, both the male and female thief were hit with a four-foot aluminum level hard enough that it bent the level," said the HPD Facebook post.
The post humorously continues," The crooks fled from the scene in their truck, and were soon located at the hospital. They were being treated for not being very level-headed, and for lacerations resulting from having picked a fight with a four-foot construction implement."
The thieves are facing charges for Larceny and Burglary.
They end the story with, " It could have been much worse: the construction workers could have been armed with a gas-powered angle grinder."
If You've Ever Wanted A Mall, You Can Buy This Illinois One
A mall in Illinois is up for sale, starting with a $1.5 million bid. Take a look and see if it's for you!