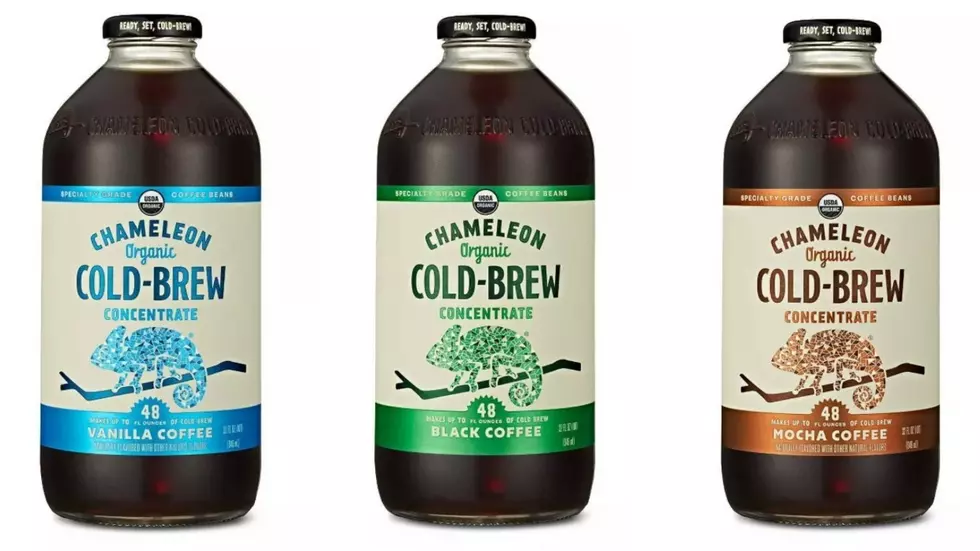 Coffee Company Wants to Pay You $3,000 to Take More Coffee Breaks
Chameleon Cold Brew
We're all filling a little bit burnt out from our never-ending lists of personal and professional responsibilities we can't get away from, and Chameleon Coffee thinks it's high-time we took a break.
The company is known for their bottled cold brew, and they're willing to pay two people $3,000 each to take more breaks from life to drink a cup of coffee. Of course, the cash will come with a supply of cold brew as well.
Chameleon wants to be what gives you a buzz and pushes you through the work day. Even though they're working longer hours, 63% of at-home workers say they're taking less coffee breaks.
"We wanted to remind those at home to take coffee breaks the way they're meant to be taken – often," said Leo Aizpuru, Director of Brand Marketing for Chameleon Organic Coffee. "Finding work-life balance has been very challenging this year, so our goal is to encourage people to step away from their to-do lists for a few more minutes each day to get the boost they need."
View this post on Instagram
How you can win the contest is pretty simple. You just need to visit their website between now and midnight on May 31st and fill out the commitment form.
Read more at PR Newswire
Are You QC AF? Take The Test.
If you are from the Quad Cities, there are certain things you do and say that folks from outside the area might not understand. Weather you've lived here your entire life, or just a couple years, it's time to put your QC to the test to find out if you are "QC AF".
Below are 25 questions to test your knowledge and life experience of the Quad Cities. Keep track and see where you rank. Then share it, if you aren't ashamed, to show how QC you are.
25-20 points – You are QC AF!
19-15 points – Reppin' the QC strong.
15-10 points – Average. You put the "C" in the QC.
10-5 points – Do you even QC bro.
5-0 points – Move back to Chicago.