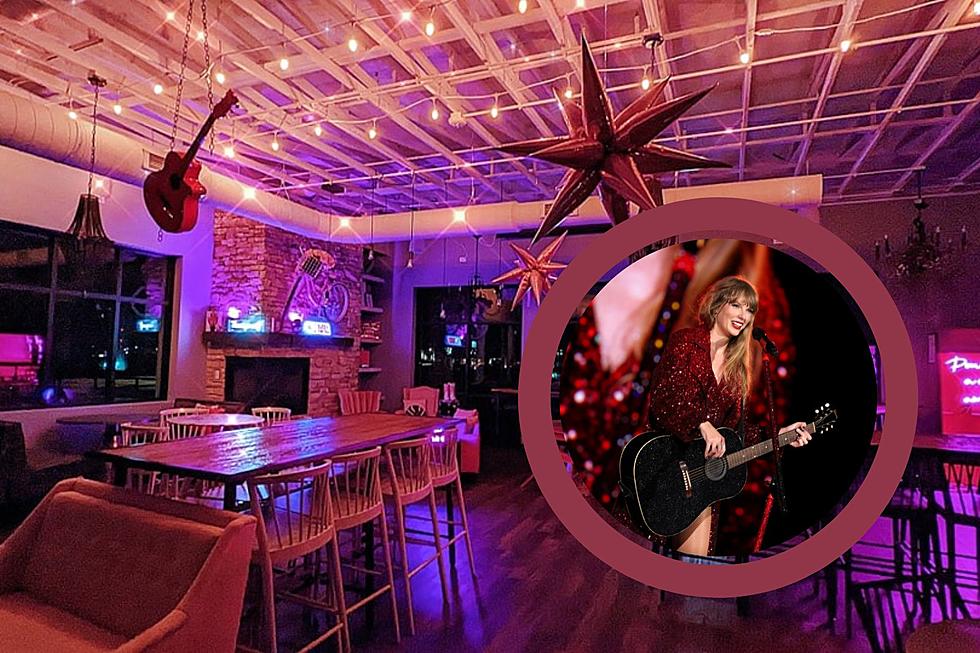 A Corridor Cafe is Launching a Taylor Swift-Inspired Coffee Flight
John Shearer/TAS23/Contributor, Getty Images - Stillwater Coffee Co./Facebook
Next Tuesday, a popular Eastern Iowa coffee shop will be releasing a brand new coffee flight for Taylor Swift fans!
Many customers at Stillwater Coffee Co. in Hiawatha are already familiar with their Backstage Pass Coffee Flight. It consists of four mini versions of their best-selling flavors: the Dolly (white chocolate raspberry mocha), the Van Halen (vanilla hazelnut), Purple Haze (lavender hazelnut white mocha), and the Caramel Macchiato. Well, Stillwater is getting ready to release a new version of their popular coffee flight, and it's all thanks to the Taylor Swift Eras Tour!
According to a new video on their Facebook page, Stillwater Coffee Co. will be dropping their brand new Taylor Swift Coffee Flight next week! It consists of four different flavors, all inspired by different Taylor Swift albums:
Reputation - A blackberry latte with glitter and Pop Rocks
Lover - A vanilla cupcake latte with cotton candy
Speak Now - A lavender latte with lavender cold foam
Red - A raspberry latte with whip and a lips sucker
Swifties who want to be the first to taste the new coffee flight are invited to come to the Stillwater Eras Party next Tuesday, July 25th at 6 p.m. The official event page reads:
"Dress up in your favorite era and say HELLO to the cutest #Swiftie party in the Midwest. *Eras Coffee Flights*, Taylor 'Name That Tune,' friendship bracelet station, and more!"
Tickets for the party are $20 per person and can be purchased online HERE.
Even though Taylor Swift's Eras Tour isn't making a stop here in Iowa, she still has plenty of fans in the Hawkeye State who are willing to travel! My coworker took his daughter to the Kansas City show a few weeks ago and they had a BLAST! You can check out their concert outfit reveal HERE.
Photos From the Cedar Rapids Freedom Festival Balloon Glow 2023
On Saturday evening, tons of Eastern Iowans made their way to Jones Park in Cedar Rapids for a night of fun! Here are some photos from Balloon Glow 2023!
Historic Photos of Arnolds Park Amusement Park
The area would get the name 'Arnolds Park'
in 1882
, but it would be seven more years before the first attraction, a wooden waterslide, was built and the amusement park would open. More than 130 years later
Arnolds Park Amusement Park
is still going strong and is one of the longest operating amusement parks in the world. Here's a look back at historical photos of the amusement park in Arnolds Park, Iowa, in the middle of the
Iowa Great Lakes
region.