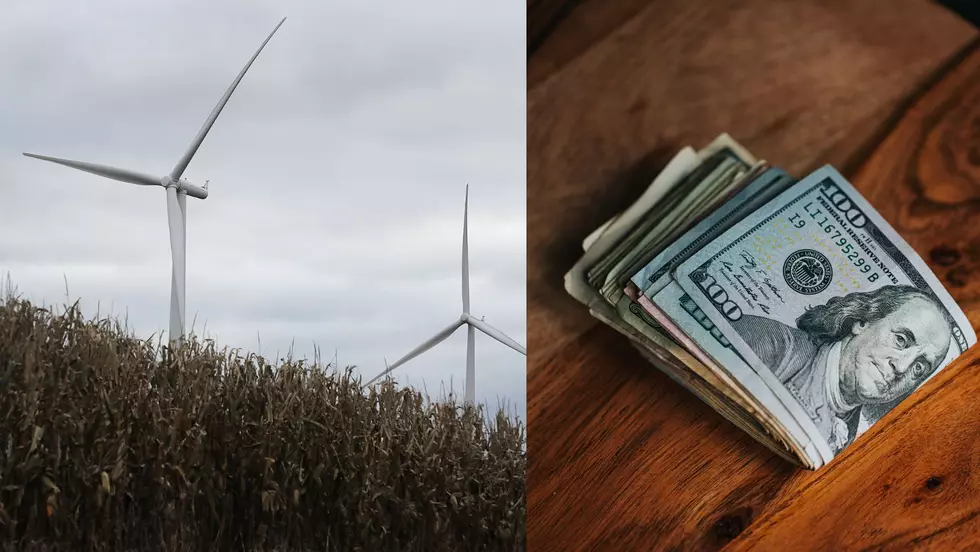 City in Iowa Will Pay Remote Workers More Than $10K to Move There
Getty Images / Nathan Dumlao, Unsplash
Since the COVID-19 pandemic began over two years ago, remote work has become more and more prevalent. I know people who used to be in an office every single day that now either don't go in at all or only go to their workplace once or twice a week.
I personally have no idea how people do that. As a person who writes and talks for a living, I need to interact with people to stay motivated. I also like separating my place of work from the place I've chosen for leisure. I can work at home if I need to, but boy, it's just not for me.
To each their own though, I suppose.
Several cities across the United States are taking advantage of the fact that so many people are working from home these days, and offering monetary incentives for folks to move to their towns.
'What's it in for the cities?' You might ask.
Evan Hock, cofounder of MakeMyMove, an online directory that connects towns and remote workers, said this to Fortune.com:
Now that millions of workers are geographical free agents, many of those communities are redirecting their funds to recruit the workers directly. These remote workers bring their families, their income, their spending power, and their taxes. For a modest investment, the returns are enormous.
One city in Iowa is taking full advantage of the desire to work from home and incentivizing folks to move there with cold, hard cash.
Newton, Iowa, a town of just over 15,000 people and located roughly half an hour away from Des Moines, is offering a package worth $12,500 to people considering making the move to their city.
According to Fortune, the package Newton is offering includes "A $10,000 cash incentive and discounts to local shops worth up to $2,500," and it's being given to people buying homes in Newton "valued at $190,000 or more."
This is how the site refers to Newton: "Once known as the 'Washing Machine Capital of the World,' this Midwestern city is now the site of the Iowa Speedway and home to a thriving arts community."
Newton ranks 7th nationally in what it offers for an incentive program. Number one is shared by Morgantown and Lewisburg, West Virginia, which are about three hours away from one another. The package from these two cities is "A cash stipend of $12,000 and undisclosed gifts and incentives valued at $8,000."
The Top 11 Employers in Iowa
Doing your best to find a job in Iowa? Look no further. These 11 companies employ the most Iowans statewide and prove Iowa has a variety of opportunities for folks of all different sizes, shapes, and backgrounds.
You Could Live In This 100-Year-Old Cedar Rapids Church (With Some Work)
The roof may be blown off from the August derecho, but this quaint little Cedar Rapids church could be your next home.