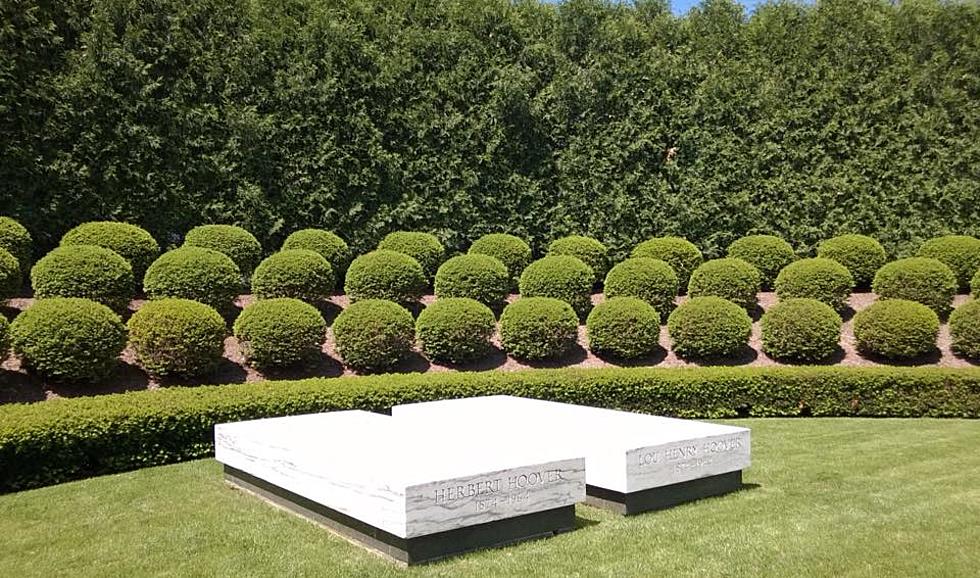 Cedar Rapids Couple Donates $1 Million To Eastern Iowa Attraction
Ryan Brainard
A Cedar Rapids has left a generous donation to one of Eastern Iowa's most important historical sites.
The Cedar Rapids Gazette reports that Mike and the late Esther Wilson of Cedar Rapids have given $1 million to be put towards the renovation of the Herbert Hoover Presidential Library and Museum in West Branch. The Hoover Presidential Foundation told the Gazette that the gift has pushed the 'Timeless Values/Modern Experience' fundraising campaign to around 65% of its $20 million goal.
In a press release, the Hoover Foundation said that Mike Wilson "Mike stands as the first individual donor to contribute $1 million to the campaign, solidifying his place in history and establishing a lasting legacy of philanthropy and support." Esther Wilson passed away in 2022. She was an active volunteer with RSVP, assisting Erskine Elementary students with math and also helping with bookkeeping, according to the Gazette. 
The Gazette reports that Mike Wilson was an engineer at Rockwell who volunteer for numerous causes after he retired. He assisted student robotics teams and helped students at Viola Gibson Elementary with the first Lego League competition. As a veteran, Wilson also provided financial support for the Eastern Iowa Honor Flight program. The Gazette reports that an area in the museum dedicated to standards and regulations, a topic in which Hoover played a pivotal role in during his time as U.S. Secretary of Commerce, will be named in Wilson's honor.
I think many Iowans forget about the Hoover Museum in West Branch. I chaperoned a trip when Chase was in elementary school and had an amazing time. The museum and grounds are full of history and are a great place to learn more about Iowa's only president.
Iowa's 19th Century 'Red Lady on the Bluff' is For Sale
It was built in 1885 and has been beautifully restored. Located at 1155 Grove Terrace in Dubuque, it's priced at $950,000. The listing agent is
Bob Felderman Realty
.
This Iowa Mansion is More Amazing than a Five-Star Resort
This stunning home will cost you, but it would be like living in a resort!