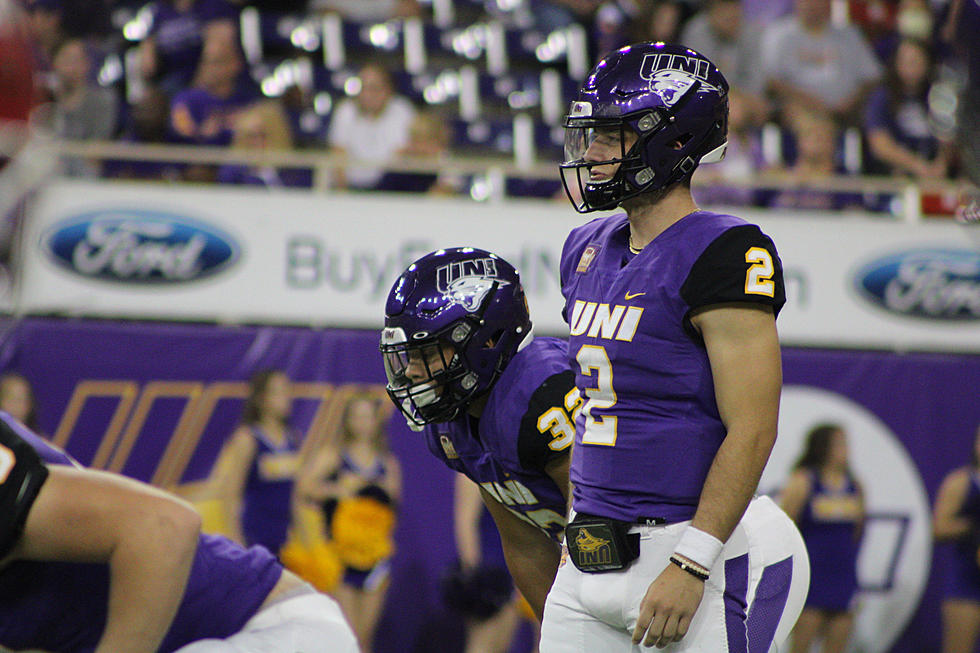 [BREAKING] Former UNI Starter, Will McElvain Enters Transfer Portal
Photo Credit: Andy Saigh
Will McElvain is no longer a member of the Northern Iowa football squad. He announced via Twitter today that he is entering the transfer portal, and his recruitment is open.
The Des Moines native lost his position as the starting quarterback halfway through the Panthers' second game of the season against Sacramento State, where Theo Day took over.
Since the Michigan State-transfer earned the No. 1 spot on the depth chart, we haven't seen much of McElvain. His only appearances have come in the fourth quarter of games where UNI had already established a blow-out victory.
After starting two seasons for the Panthers, it would have been difficult to envision a scenario where the former walk-on would decide to stay in Cedar Falls.
In his first season with the purple and gold, McElvain looked to take the Missouri Valley Football Conference by storm. He nearly led the Panthers to an upset over Iowa State to start the year, and in what was his first career start, McElvain went 25-42 for 228 yards and one touchdown, coming up just short against Iowa State in 29-26 triple overtime. He was also a major part of the quarterfinals playoff run the Panthers made in 2019.
Over that season, the Lincoln High school graduate completed 203 of his 382 passes, finishing the year with 2778 yards, and 20 touchdowns to 7 interceptions. He also ran for 372 yards and a touchdown.
Although he burst onto the scene early in his career, McElvain wouldn't go on to show the progression Coach Farley was looking for, and Day showed too much potential to keep him on the bench.
Since taking over, Day has thrown for 758 yards and six touchdown passes, while completing 47 of his 89 passes over three and a half games. The Panthers currently have a record of 3-2.
In regards to McElvain's decision, Coach Mark Farley had this to say: "We wish Will the best, and we'll help Will in any way we can because he helped our program."
As to where McElvain ends up -- the jury is certainly out. Chances are, he'll end up with another FCS program rather than making the jump to the FBS.
Either way, there will likely be plenty of suitors for the former Panther.
Iowa Born Sports Stars
What do each of these stellar athletes have in common? They all hail from the Hawkeye State.
LOOK: Things from the year you were born that don't exist anymore
The iconic (and at times silly) toys, technologies, and electronics have been usurped since their grand entrance, either by advances in technology or breakthroughs in common sense.
See how many things on this list
trigger childhood memories—and which ones were here and gone so fast you missed them entirely.