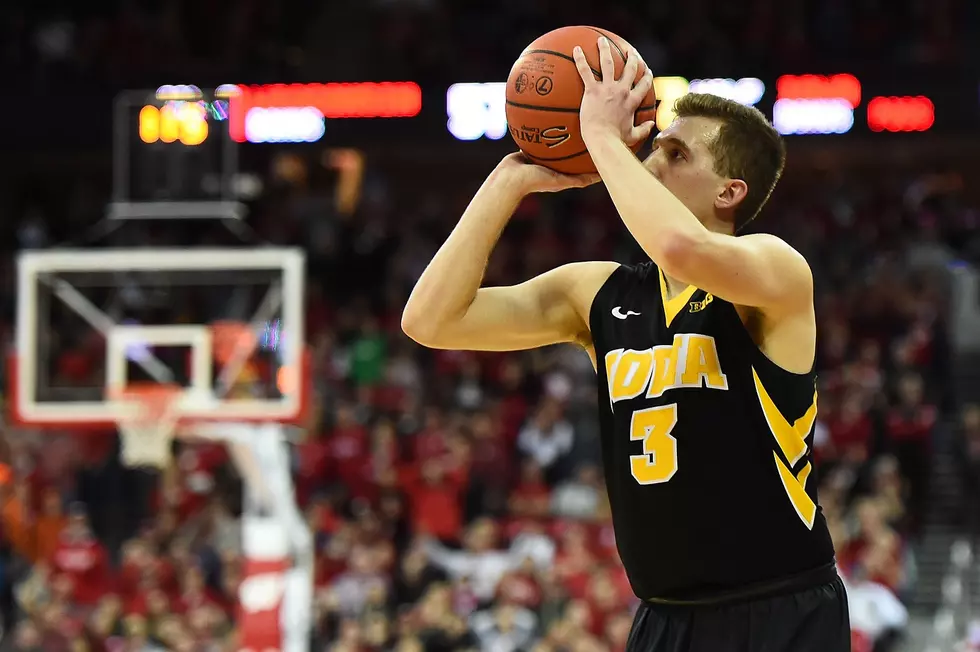 Bohannon Returning To Hawkeyes for 6th Season
Getty Images
Iowa fans have been asking for help for the Iowa men's basketball team through the transfer portal. It has taken players away this off season, so why can't it bring a couple in. Iowa did land a player that way last week in big man Filip Rebraca. Yesterday, Iowa learned that it is getting its all time leader in assists and three pointers back for another season.
Jordan Bohannon, who many had just assumed had played his last game for Iowa, announced on Monday that he was returning to Iowa for his 6th season, according to the Cedar Rapids Gazette. The NCAA made an extra year of eligibility available in 2020-2021 due to the COVID-19 pandemic.
Several other sources Monday, including the Des Moines Register, confirmed Bohannon returning, only this time he'd play the two guard, or the shooting guard position. The point guard position looks to be in the hands of junior to be Joe Toussaint. 
This spring, most Iowa fans assumed that Luka Garza, Bohannon, and Joe Wieskamp would all make one final run together before leaving Iowa in some capacity or another. Garza left winning every national award possible. Wieskamp is testing NBA waters again with most believing he won't return for his senior season. Bohannon then spoke out and said that he would only return to Iowa if Iowa Senate File 245 passed. That would have allowed college athletes in the state to profit off of their image and or likeness. It died in the Senate.
Bohannon's lack of defense was called into question during the NCAA Tournament. A quick and athletic Oregon team dominated Iowa's backcourt. Many fans are looking forward to seeing what Toussaint and Ahron Ulis can do at the point for the Hawkeyes. That's why Bohannon at the two makes so much sense. He can help replace the offense lost by C.J. Fredrick entering the transfer portal. One thing the Jordan loves to do is shoot. He'll have plenty of chances to do so for the Hawkeyes.
Iowans Show Off Their Hawkeye Spirit