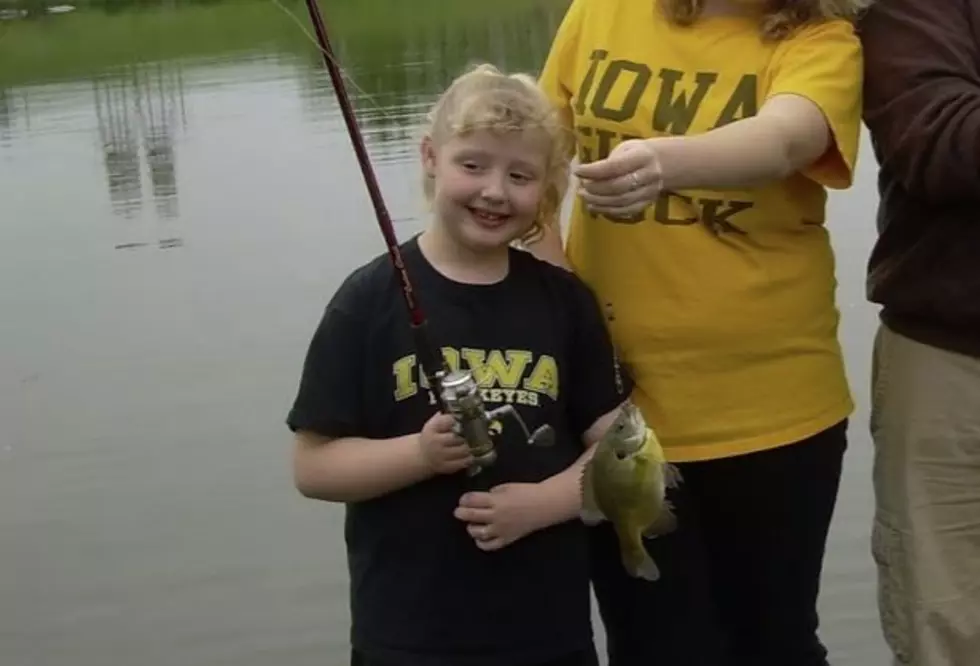 Annual Free Fishing Weekend In Iowa-This Fri.-Sun. June 5-7
Townsquare Media -Shawn McKenna
Some of my best memories from my two daughter's growing up, were taking them fishing. The look on their faces when there was a tug on their pole as the bobber submerges into the water, followed by excited screams of "Daddy, look, I caught a fish!" = Priceless.
This Friday, Saturday and Sunday, June 5th through the 7th is Iowa's annual free fishing weekend. This weekend only, Iowa residents do not need a fishing license or trout privilege to fish for trout, but all other regulations apply.
The Iowa DNR offers these fishing tips for this summer of COVID-19.
Try a new fishing spot — if your regular fishing location is popular and busy, try out a new one where less people are fishing.
Once you find your fishing spot, keep at least 6 feet of distance between you and other groups.
Stick with your immediate family, but keep groups to fewer than 10 people.
Bring lures from home instead of buying bait to minimize your interaction with other people.
Bring hand sanitizer and wash your hands often.
For everything from how to catch & release properly to common fishing mistakes, check out the Iowa DNR's "Fishing Tips & How To's". Then take a kid fishing...because before you know it, they're all grown and taking their own catch off the hook...but they still won't touch the worms and bait their own hook. So, I guess they'll always need their Daddy.
Enter your number to get our free mobile app
KEEP READING: Can You Guess These C.V. Locations From An Aerial View?