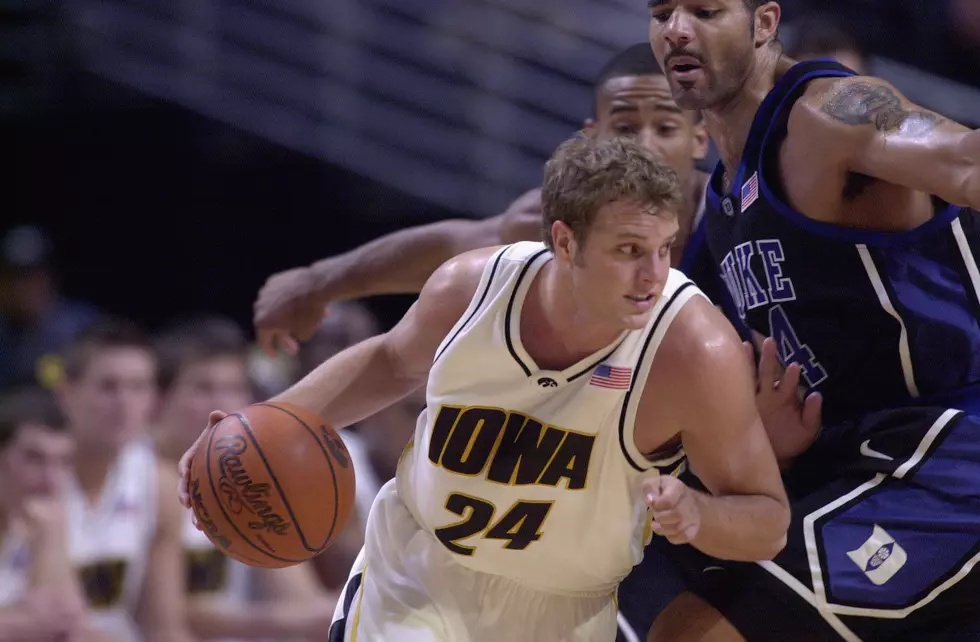 After 21 Years Iowa Basketball Gets a Devil of a Challenge
Getty Images
The last time that the Iowa men's basketball team took on the Duke Blue Devils, it didn't go well. The Iowa vs. Duke series itself is a one-sided affair with Duke having won 7 of 8 career meetings. The Hawkeyes will get another shot at the Blue Devils later this year.
Iowa learned late last week that they would be part of The Jimmy V Classic at Madison Square Garden in New York City. The games are some of the most high-profile matchups early on in the college basketball season.
The Duke Blue Devils are one of the premier programs in college basketball history. But the upcoming season will be a different one for sure. This won't be the same Duke team that cruised to a 32-7 record last season and a #2 seed in the NCAA Tournament. This Duke team could lose up to five players in the upcoming NBA Draft. And oh yes, they'll have a new head coach too. No more coach K. Now it's coach Jon Scheyer.
This will be a new look Iowa team too. Keegan Murray is likely a top-five NBA Draft pick himself. But thankfully, Iowa fans will get to see his twin brother Kris at least one more year in an Iowa uniform, as he withdrew his name from the NBA Draft last Wednesday.
So can you remember Iowa's only win over Duke? You have to go back to the Tom Davis era of Iowa basketball. Go Iowa Awesome points out that the two teams were familiar foes back then, playing some close games. But the Hawkeye's lone victory came on a neutral court. Iowa topped Duke 81-71 at the 1994 Rainbow Classic in Hawaii.
CHECK IT OUT: 100 sports records and the stories behind them
Best Iowa Football Photos of the 2021 Season
The Hawkeyes went 7-3 in Big Ten play and 10-4 overall, including a New Year's Day loss to Kentucky in the Citrus Bowl. Here are some of the best shots from throughout the year.