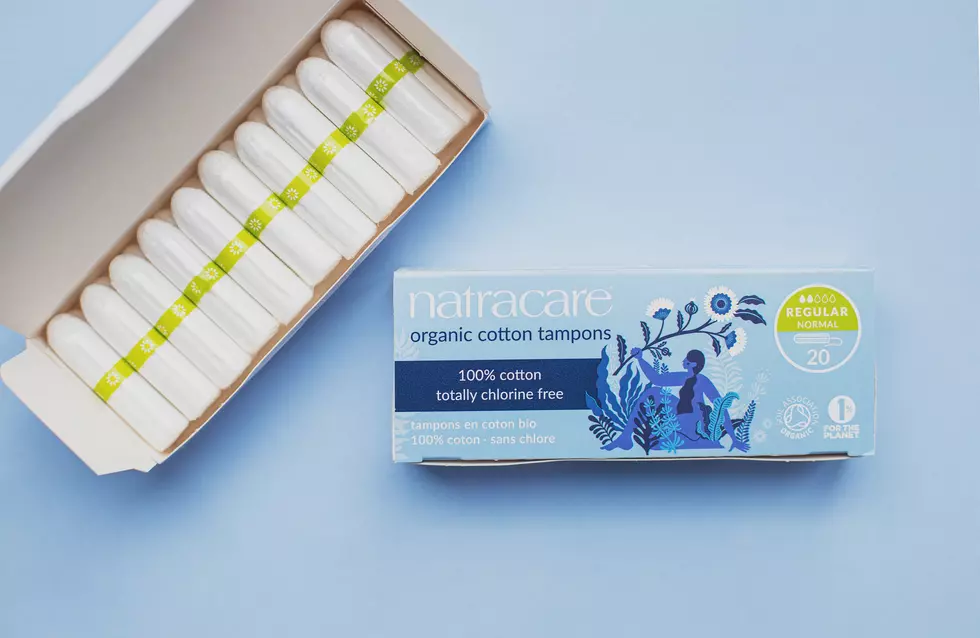 Will Iowa Finally Get Rid Of The 'Tampon Tax'?
via Unsplash
The Iowa State Legislature passed sweeping tax reform during the 2022 session. Among the provisions in the bill would be eliminating the tax on feminine hygiene products. Its nickname is the tampon tax.
If you were unaware of such a tax, don't feel bad. The tax varies state by state. But according to the Des Moines Register, the so-called tampon tax is a sales tax charged on feminine hygiene products. In many states, including Iowa, menstrual cycle products are not considered to be essential and are therefore subject to a sales tax charge. Health items in Iowa that currently are exempt from a sales tax include prescription drugs, glasses and contact lenses, and prosthetic devices. Advocates say that the tampon tax is discriminatory towards women.
So what does the new Iowa tax law consider to be a feminine hygiene product? The bill would eliminate the sales tax in Iowa on tampons, panty liners, menstrual cups, and sanitary napkins. The Register reports that the bill would also stop the collection of sales tax on diapers for both infants and adults.
According to the Register, 26 states, including Iowa, had tampon taxes on the books as of early in 2022. The Iowa Legislature unanimously approved the bill that would eliminate the tax, but governor Kim Reynolds has yet to sign it into law.
Want to keep up to date with the latest in local and music news? Download our app!  It's completely free and not only will you be the first to know about breaking news, but we'll also keep you updated on concerts and other events coming to the area. You'll also have exclusive opportunities to win tickets. What are you waiting for? Get the free app today.
LOOK: Here are 25 ways you could start saving money today
These money-saving tips—from finding discounts to simple changes to your daily habits—can come in handy whether you have a specific savings goal, want to stash away cash for retirement, or just want to pinch pennies. It's never too late to be more financially savvy. Read on to learn more about how you can start saving now. [
From:
25 ways you could be saving money today
]
Beware of These 50 Jobs That Might Vanish in the Next 50 Years