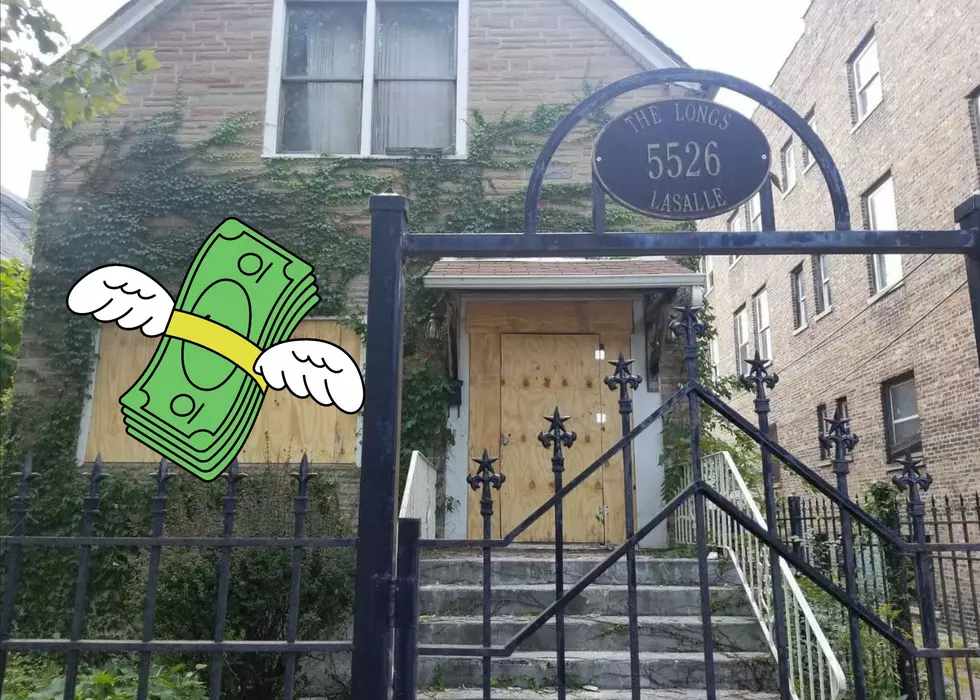 Why Is This Illinois House Listed For Just One Dollar?
AGG Realty Group LCC/Zillow
A house on the market in Illinois is listed for the whopping price of $1.
No, it isn't a typo. There's a home in Chicago that can be yours for $1. Is it The Ritz? Also no. Could it be a lot worse? Yes.
The home in question here is at 5526 S. La Salle Street. According to the Zillow listing, it's actually a big space (especially for a city home), clocking in at 1,617 sq. ft. and featuring 6 bedrooms, 2 bathrooms.
The listing has been on Zillow for about a month. It has natural gas, no A/C, and 2 garage spaces. It does have a basement and was last sold in 2002 for $95,000. Sharp jump.
If you want the house, it's cash-only. So you may have to go by the bank first.
Here's what the Zillow description says about it:
This house is being sold for one dollar! Experienced Rehabbers, No Survey, Quit Claim Deed, Check for violations, Buyer to pay all cost, commissions for Buyers/Sellers Agents, back taxes, water bill, zoning cert, survey, any and all costs associated with the sale of property. Property being sold As-Is. House is Huge. Cash only.
To say the least, the house is definitely a fixer-upper but parts of it really look okay and workable. The view of it from the street is pretty metropolitan cute. But with the outrageous $1 purchase price, you'll get it as-is. All of the extra work on it will be paid for by you.
Scroll down to see pictures of Chicago's $1 home!
Tour The $1 Illinois Home
A home in Chicago is listed for just $1.
Former QC Weather Guy Opens Super Unique AirBNB in an Old Church in Galena
Ex QC weather guy Terry Swails an his wife Carolynne have started an AirBnB. This 1894 chapel was fully renovated and holds 10 guests with 3 bedrooms, 3 beds, and 3 baths in Galena, Il.
Is This Available Garner, IA Home Actually Willy Wonka's House? You Decide
Various 70's style remodels make this home in Garner a different one.