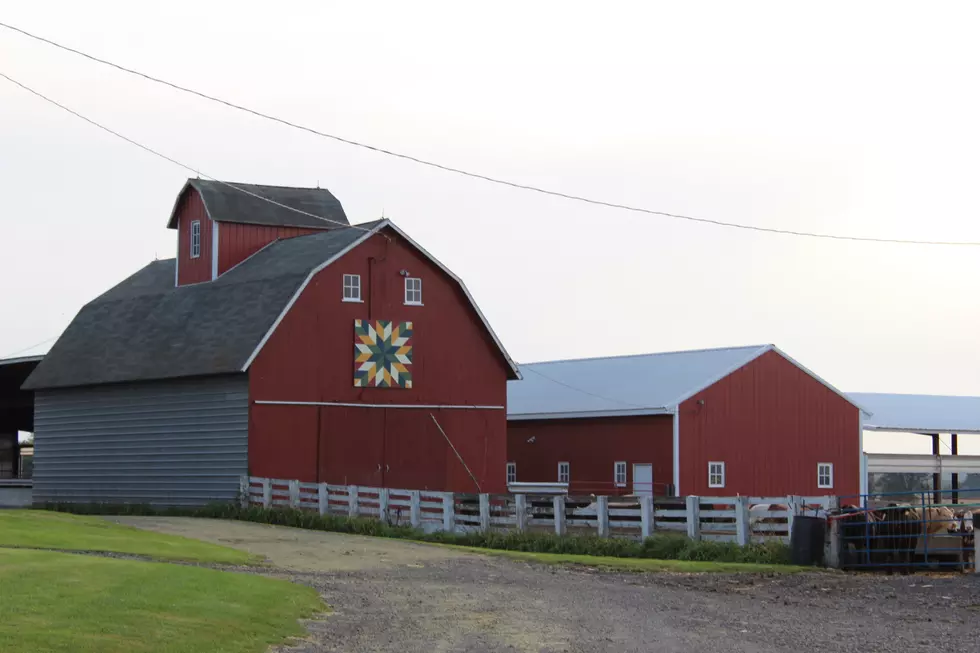 Why Do Iowa Farmers Paint Their Barns Red?
Townsquare Media; Kailey Foster
Imagine the most picturesque barns you have seen while driving through the countryside of Iowa. For a lot of people, that barn will have a similar characteristic to it… it's red.
Growing up, every time we drew a farm or saw cartoons of farms, the barns were easily identified; red walls and white trim.
But do you know why we were taught that barns were red? Well, the answer lies with farmers back in the 1700s and early 1800s over in the New England area.
As we know, many barns are built out of wood. Yes, today we are seeing more built out of metal, but other than that, wood is the traditional barn building material. If you do not do anything to protect the wood from the elements, over time that exposed wood would rot.
So, farmers needed to find ways to protect their barns, and paint became the obvious solution.
These New England farmers needed cheap ways to paint their farms, so they mixed skimmed milk, lime, and red iron oxide to make a red, plastic-like coating that they spread on their outside barn walls.
As we got towards the late 1800's paint became more plentiful as manufacturers started preparing it, which gave farmers more options. Around this time, we started to see white barns rise in popularity. However, white paint was more expensive which is why many continued to opt for the cheapest option- red.
But this is not the only reason we see red barns.
Red is a darker color, which means it is able to absorb more heat from the sun. This keeps the inside of the barn warmer during the winter months.
But there is also that idea of tradition that many people love to keep alive with red barns. These days, barns are being built in many different shapes, sizes, and purposes. We are seeing barns house hundreds of animals that now look like big warehouses, which we never used to see.
So keeping those barns red is a way farmers are able to remind us all of simpler times.
2022 Conservation Farmer Of The Year
Eastern Iowa's Dave Lubben is the 2022 Iowa Conservation Farmer of the year, lets take a look at what his farm has to offer!
A Glimpse Into Wenger Family Farms
When you are driving through the countryside just outside of Elgin, it's easy to miss the driveway for Wenger Family Farms. But those that know where they are looking are welcomed onto a farm that exemplifies care standards, not only to their animals but to the environment.