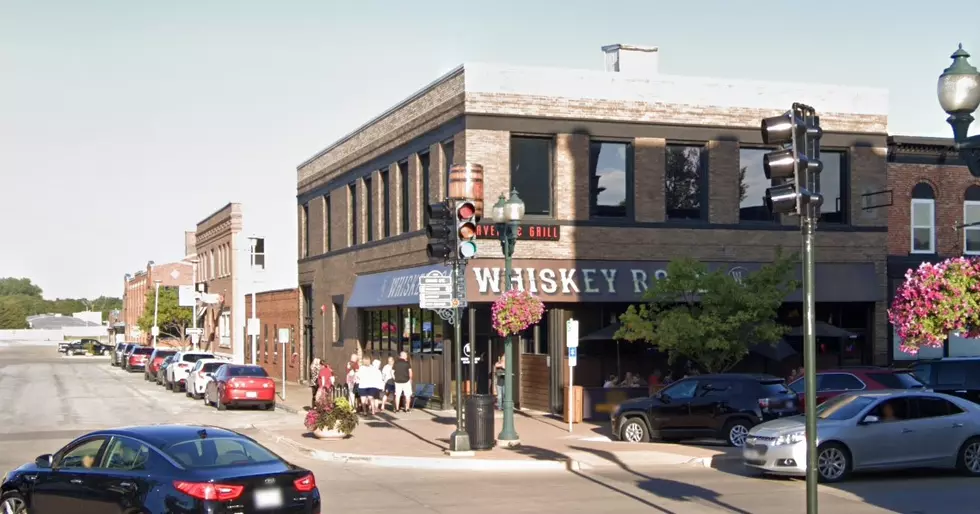 Whiskey Road in Cedar Falls Reopens
Google Maps
It's been a long few weeks here in the Cedar Valley. Many of our favorite spots to go for a drink, a snack, or a meal with friends have closed. Luckily, one popular spot in downtown Cedar Falls is open again for business.
Some of these places closed or changed their schedules due to being short-staffed like the Brass Tap. This rising issue of businesses being understaffed has also permanently closed some places like Here's What's Poppin' in Waterloo.
Fortunately, a popular downtown Cedar Falls restaurant is up and open for business again. Whiskey Road opened up again Thursday, June 3rd to many Cedar Valley residents relief.
On Monday, May 17th, Whiskey Road closed its doors temporaily. The reason behind the temporary closure? No, it had nothing to do with a lack of workers necessarily or being short-staffed like many other businesses in the area.
Whiskey Road was getting a bit of a makeover...
The mid-May closure was a part of a scheduled maintence. From the looks of the popular local restaurant's social media posts, it looks like the business acquired some brand new kitchen equipment, as well as new floorings, and according to the restaurant page, "some more surprises on the way."
This reopening was pushed back some time due to unforeseen issues that came up during the remodelling process; such as weather mishaps and delays in shipment. However, from the looks of things, the staff is ready to welcome back locals and officially kick off summer in the Cedar Valley.
Hilarious Iowa DOT Signs
Anyone else share a sense of humor with a state's Department of Transportation? Just me? Well, every Monday the Iowa Department of Transportation puts up a sometimes hilarious, sometimes straightforward message on their road signs across the state. This is called "message Monday" and Iowa DOT tries to entertain and educate drivers through these signs. Here are just a few of our favorites.
Snake Alley in Burlington, IA
Burlington, IA is just one hundred and fifty miles away from Waterloo and a hundred miles away from Cedar Rapids is one of the most see attractions for tourists. Ripley's Believe It or Not! voted Snake Alley as the #1 Odd Spot in America.