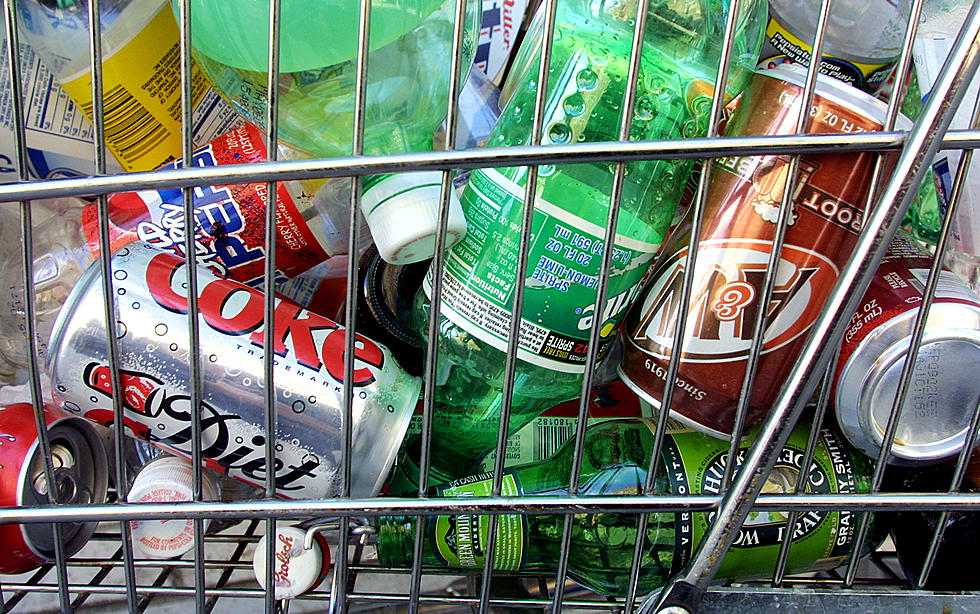 What A New Iowa Bottle Bill Would Mean For Your Empties
Getty Images
For years, one of the hottest debates during each Iowa Legislative session is what a new Iowa Bottle Bill would look like. And each year, the topic goes by the wayside as Iowans see fewer places to return their empties. But there are signs that 2022 could be different. While there are still two versions of a bottle bill in the Iowa Legislature, according to CBS2, some officials say that they're hopeful a compromise and a new bill could happen by the end of the session.
The GOP has proposals in both the house and senate. The senates plan would go into effect on July 1st, 2023, according to CBS2. It would allow businesses to opt out of accepting cans and bottles. The house version would only allow retailers who sell fresh produce and prepared foods, like Hy-Vee, refuse to take bottles and cans. Critics of the plan say that it could make it harder for Iowans to find places to return their cans. Some critics also point to stores that are already defying the state's bottle law by not accepting returns since there is no enforcement of current laws.
Democrats say that they aren't sure either bill would really benefit Iowans. CBS2 reports that the group Cleaner Iowa prefers the house plan over the senate plan. Officials point out that Iowans already lose around $48 million a year because they don't have a convenient way to return their empties. The senate proposal did pass last week, but is waiting for final agreement before heading to the floor.
What Non-Iowans Think of Iowa
Iowa is the capital of the Midwest! Ok, that's unofficial, but it's my stance. Here's what NON Iowans think of us.
Free or Cheap Iowa Road Trip Destinations
Want to have some summer staycation fun... on a budget? It's easy to do in Iowa!