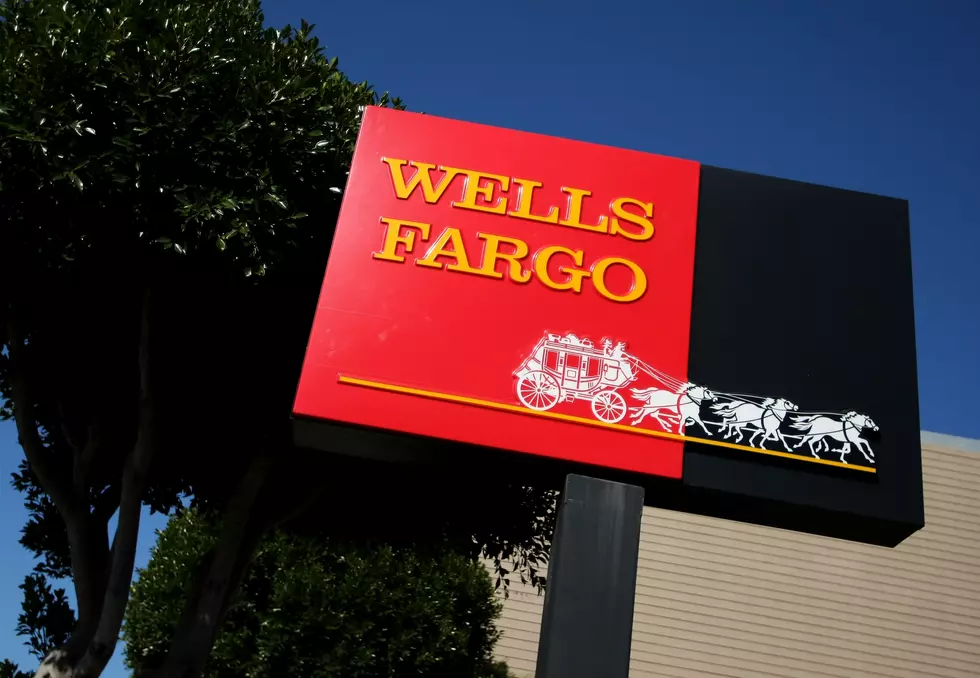 Wells Fargo Fined $145 Million For Misleading Employees
Getty Images
The U.S. Department of Labor has hit Wells Fargo Bank with a multi-million dollar fine for lying to employees about the price of its stock.
The Des Moines Register reports that Wells Fargo has agreed to pay a $145 million settlement in connection with a federal investigation into overcharging employees for stock. A spokesperson for the bank stated that Wells Fargo will deposit $131.8 million into employees' 401K funds as part of the settlement. The retirement plan's facilitator, GreatBanc Trust Co., had used the money in the retirement accounts to overpay for Wells Fargo stock.
From 2013-2018 investigators say that GreatBanc purchased Wells Fargo stock for between $1,033 and $1,060 per share. The Register reports that when the stock was allocated to employees through their 401K plan, the stock was valued at $1,000 per share. Wells Fargo is also accused of not putting enough money into employee 401K accounts and matching funds as they promised.
On top of the contributions to the employee retirement funds, the Register reports that Wells Fargo also agreed to pay a fine of $13.2 million. The company and GreatBanc admitted to no wrongdoing. U.S. Secretary of Labor Marty Walsh stated that Wells Fargo had "betrayed the trust" of its employees, according to the Register. 
San Franciso-based Wells Fargo's mortgage division is headquartered in Des Moines. The Register reports that the company employs over 13,000 Iowans, more than any other non-government employer in the Des Moines metro area.
Want to keep up to date with the latest in local and music news? 
Download our app
! It's completely free and not only will you be the first to know about breaking news, but we'll also keep you updated on concerts and other events coming to the area. You'll also have exclusive opportunities to win tickets. What are you waiting for? Get the 
free app
 today.
10 Things That Shock Folks During Their First Year in Iowa
For anyone moving to Iowa from... well, anywhere, there are a few things that will surprise you.
20 Awesome Iowa Shirts You Can Order Online
Show off your Iowa pride with one of these cool t-shirts that you can find online!