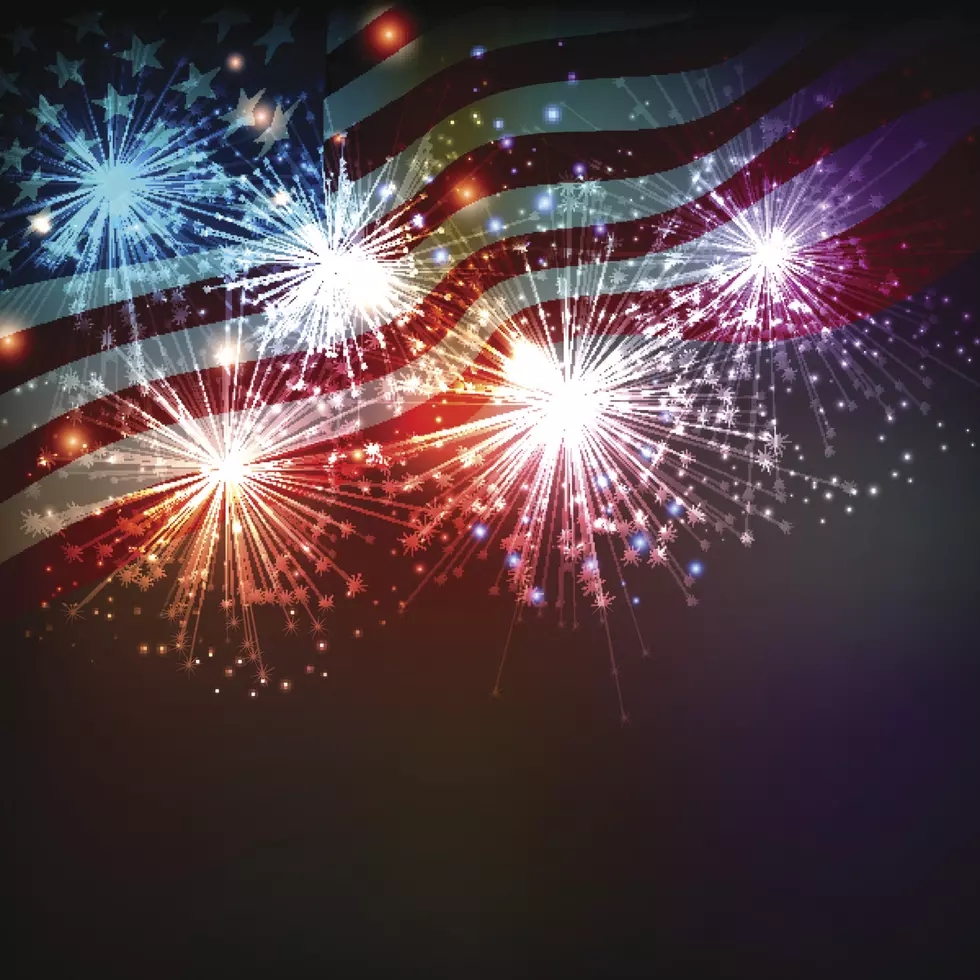 Waterloo Fireworks Show Set For Saturday Night
Courtesy: marigold_88 - ThinkStock
Waterloo plans to celebrate the nation's 244th birthday Saturday with a fireworks show on the southern edge of the city.
Main Street Waterloo, the Waterloo Center for the Arts and Lost Island Water Park are collaborating with the city in hosting the 4th annual Mayor's Independence Day Fireworks Extravaganza on July 4 at 10 PM. Traditionally held along the Cedar River downtown at the RiverLoop Amphitheatre and Expo Plaza, Waterloo Mayor Quentin Hart said earlier this month that moving the 2020 event to the southern edge of Waterloo will allow everyone to watch the fireworks safely from their vehicles.
The display will be visible south of U.S. Highway 20 in the area of La Porte Road and San Marnan Drive. Anyone planning to watch the fireworks should park in the vicinity of the Bamboo Ridge KOA campground and Lost Island Water Park. According to the pyrotechnics crew, the fireworks WILL NOT be visible from Hawkeye Community College due to the contours of the terrain.
This year's Independence Day celebration will feature fireworks only. Bands and food vendors will not be part of the event, due to COVID-19 social distancing recommendations, organizers confirmed.
"We are disappointed we are unable to host the fireworks downtown at RiverLoop Amphitheater, but we will be back next year," Main Street Waterloo Director Jessica Rucker said in a news release. "We selected a location, and have worked with the pyrotechnics to ensure the fireworks will be shot off extra high for maximum viewing throughout South Waterloo. We encourage you to grab carry-out from your favorite downtown establishment, find a spot and do some old fashioned fireworks tailgating while staying safe and having fun."
Rucker said everyone attending Saturday's fireworks show should stay with their vehicles at all times. Viewers should also observe social distancing, respect private property and remove all litter.
"After all we've been through, all the cancellations and months of being cooped up, we all could use some fun this Fourth of July," Waterloo Mayor Quentin Hart said.
Additional fireworks sponsors include: AECOM, Aspro, Best Western Downtown Waterloo, KWWL and Veridian Credit Union.
Enter your number to get our free mobile app
These Movies Were Filmed In Iowa