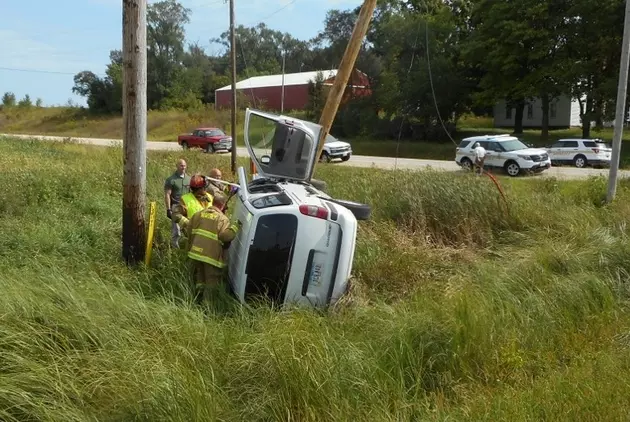 Van Hits Motorcycle Near Waverly, 2 Go to Hospital
Photo from Bremer Co. Sheriff
Two people have been injured in an accident involving a van and a three-wheel motorcycle in Bremer County.
Sheriff's officials were to the intersection of County Road C-33 and V-14, north of Waverly, just before 10:30 AM on Thursday (Aug. 30, 2018).
Authorities said a van, driven by James Cole, 76, of Tripoli, did not halt at a stop sign. The vehicle struck a three-wheeled motorcycle, driven by Richard Mennenga, 59, of Waverly.
The van ended up rolling off the road into a field, striking a utility pole.
Both drivers were taken to the Waverly hospital for treatment. The extent of their injuries wasn't released.
According to sheriff's officials, the accident remains under investigation. Authorities said charges are pending.
---