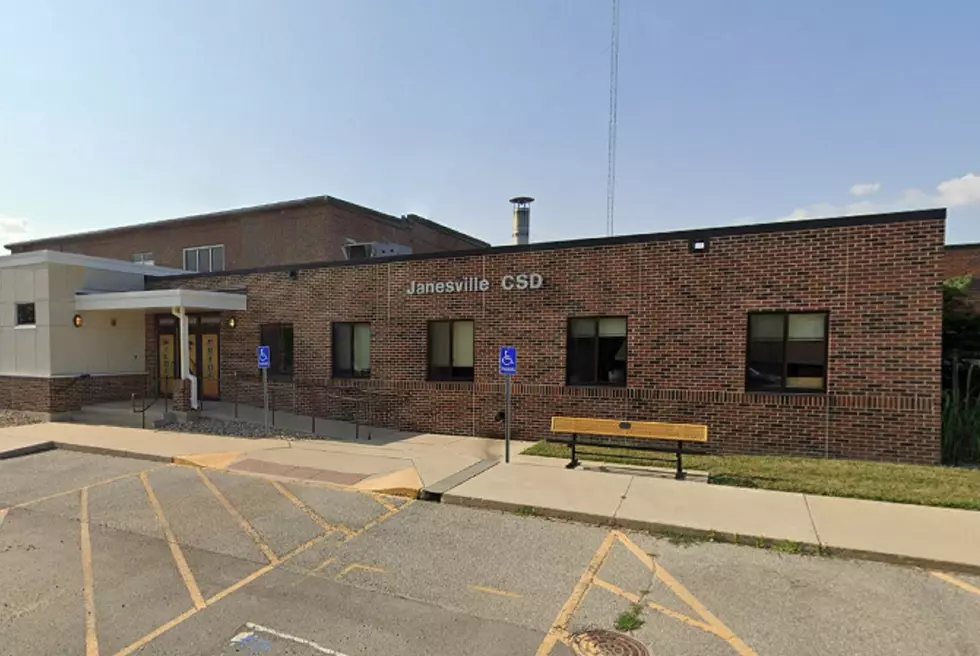 UPDATE: Janesville Schools Shift To Remote Learning
Source: Google Maps - Street View
The Iowa Board of Education Tuesday approved a waiver for Janesville and 11 other schools or districts across the state to temporarily conduct classes online due the spread of COVID-19.
Janesville School Board members held an emergency meeting Tuesday afternoon to finalize plans for virtual learning.
In a Facebook post following the meeting, Superintendent B.J. Meaney confirmed that all Janesville classes will be conducted virtually now through Nov. 23. The district has canceled all extracurricular activities, practices and gymnasium rentals until then.
Meaney requested the 14-day waiver Monday after 63 students were reported absent for COVID-19-related reasons. Janesville dismissed students and closed at 1 PM Monday. The district's early closure came on a day when Bremer County's 14-day positivity rate soared to 27.5% and Black Hawk County's rose to 24.9%.
According to Meaney, the district will likely move to a hybrid model of learning after students return from Thanksgiving break. A final decision on how the post-holiday learning plan won't be made until the Janesville School Board meets next week.
The other schools and districts granted a waiver for remote learning Tuesday were: Benton Community (District), Cedar Rapids Johnson STEAM Academy, Clear Creek-Amana, Des Moines Independent (District), Fort Madison (District), Glenwood High School, Iowa City (District), Keokuk (District), Muscatine High School, Urbandale St. Pius and West Liberty (District).
Enter your number to get our free mobile app
Class 1A Quarterfinals: Janesville vs. Council Bluffs St. Albert (Nov. 3, 2020)