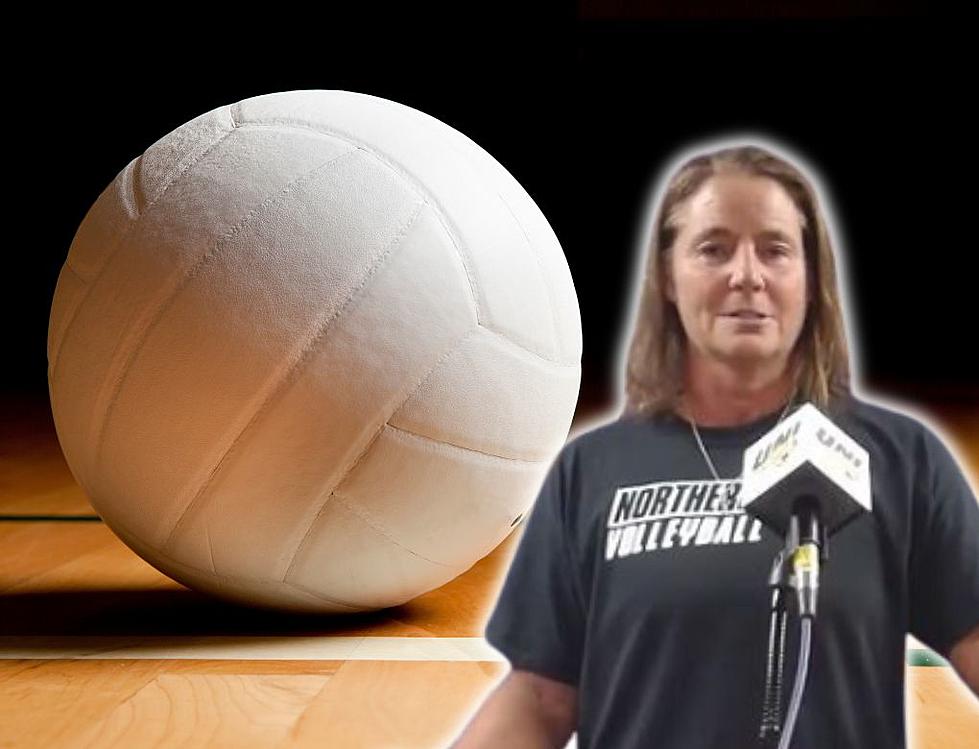 UNI's Bobbi Petersen to Stay in Cedar Falls
Canva/KM/UNI Volleyball via FB
UNI's Bobbi Petersen to Stay in Cedar Falls
A certified legend in University of Northern Iowa sports will be staying put for the time being.
After an incredible season last year, UNI has extended head volleyball coach Bobbi Petersen's contract with the university. She is highly respected amongst experts in the college volleyball space for her stellar achievements at the university.
Petersen's Record
Petersen is the winningest volleyball coach in UNI and Missouri Valley Conference history AND has scored the team 557 wins in her twenty plus years in the position of head coach, according to reports.
Last fall, she even led her team to their 24th NCAA Tournament!
Contract Extension Through 2028 Season
The former UNI player turned head coach will be continuing her incredible record with the university. Her contract with the Cedar Falls college will be extended for five more years, so Petersen can coach the team up through the 2028 season.
"After 23 seasons, I am blessed and thankful to have the opportunity to continue to lead this Panther program built on rich history and tradition and incredible young women who have committed so much of themselves to our Panther volleyball family over many years," the Dike native said in a statement.
UNI Director of Athletics David Harris lauded the head coach on her capabilities as a coach and her killer history as coach of the program.
"Not only has she led our program to success on the court, but in the classroom and in our community. We are incredibly grateful for her leadership in making UNI volleyball one of the top programs not just in the MVC, but in the entire nation, and we wish her and her team nothing but success in the years to come!" Harris said.
UNI Volleyball's New Season
The team is hot off of a successful run at the Bluejay Invitational in Omaha and are gearing up for the Texas A&M invitational that kicks off on Thursday, September 7th at 4:30 PM. They'll be facing off against TCU that day then going up against Texas A&M and Utah State later on that weekend.
Ticket Info
If you're interested in checking out the team this season, make sure to go to the official UNItix website to snag yourself some tickets! The first matchup that you'll be able to check out this season is on Thursday, September 14th at 7:00 PM when the team plays North Dakota at the McLeod Center.
Stay up to date with everything going on in Eastern Iowa by downloading the free station app from your app store. Also, make sure you are following the station across all of our social media platforms so you can be in the know about the latest University of Northern Iowa news.
How TV Networks Are Ruining College Sports
As major college sports sells off the final bits and pieces of its dignity and soul, the industry is growing more and more unrecognizable to longtime fans. The never-ending drive for added revenue and new revenue streams has given TV networks hegemony over college sports the likes of which we've simply never seen. It's good for business, but hardly ever good for anyone else.
E.J. Warner's First Time Starting as QB For Temple
E.J. Warner started his collegiate career on September 17th, 2022 as starting Quarterback for Temple against Rutgers.