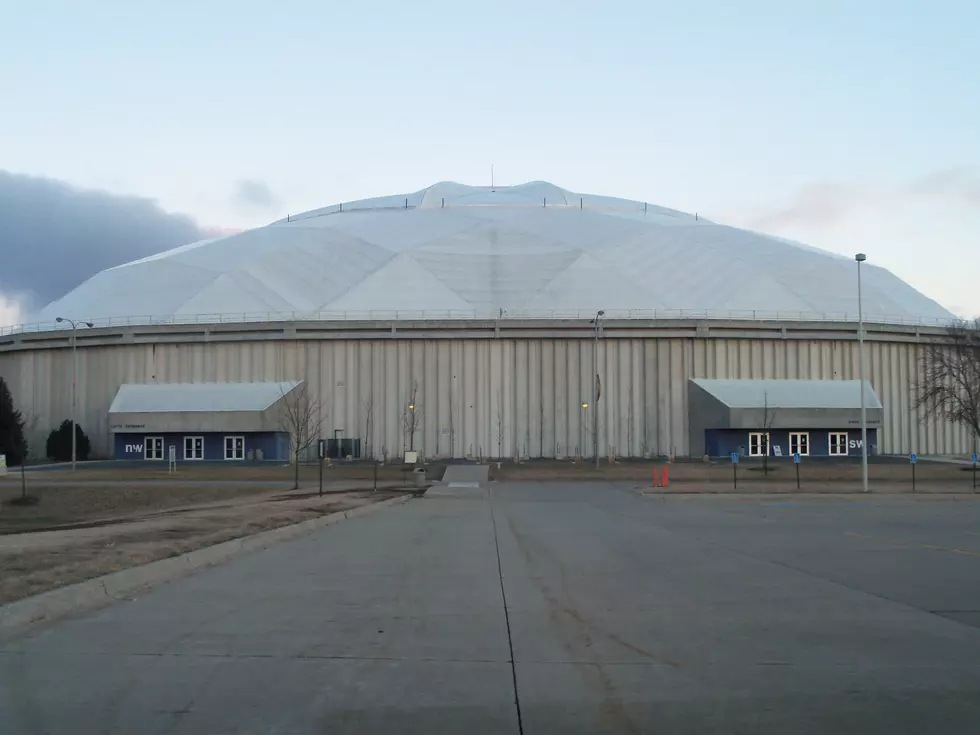 UNI-DOME One of 4 Satellite Voting Locations In The Cedar Valley
Photo By: Elwin Huffman - Townsquare Media
This is an example of the old saying "when life gives you a lemon, you make lemonade". Since the Missouri Valley Conference postponed football until next spring, the UNI-DOME is sitting vacant, so it's the perfect place to hold early voting all in one location and be able to spread things out practicing social distancing, all while wearing a mask of course.
Black Hawk County voters will be able to vote early for the November 3 general election by voting absentee ballots at four satellite voting locations. Due to the UNI-DOME's close proximity to campus, it also makes for a convenient and easy way to vote for UNI students, who traditionally have a strong turn-out. The UNI-DOME will also serve as a polling location on Nov. 3rd.
Here are the locations, dates and times:
UNI-Dome, 2501 Hudson Rd. (SW Concourse Entrance), Cedar Falls.
o Tuesday, Oct. 6: 9:00 a.m. -1:00 p.m.
o Wednesday, Oct. 7: 12 noon – 4:00 p.m.
o Thursday, Oct. 8: 3:00 p.m. – 7:00 p.m.
o Friday, Oct. 9: 9:00 a.m. -1:00 p.m.
o Saturday, Oct. 10: 10:00 a.m. – 2:00 p.m.
and Tuesday, Nov. 3 Election Day from 7 a.m. to 9 p.m.
Diamond Event Center, Western Home Communities, 5307 Caraway Ln, Cedar Falls.
o Monday, October 12 ONLY, 10:00 a.m. – 2:00 p.m.
Cedar Valley Sportsplex, 300 Jefferson St., Waterloo (Multi-purpose Room).
o Saturday, October 17, 10:00 a.m. - 2:00 p.m.
o Tuesday, October 20, 4:00 p.m. – 7:00 p.m.
North Star Community Services, 3420 University Avenue, Waterloo (Entrance 3, Conference Room)
o Monday, October 19 ONLY, 10:00 a.m. - 2:00 p.m.
In addition to these locations, voters can vote in person at the Black Hawk County Courthouse, 316 E. 5th Street, Waterloo, from October 5 through November 2. Regular courthouse hours are weekdays from 8:00 a.m. to 4:30 p.m. The courthouse will stay open for voting on October 14 and 29 until 7 p.m. and November 2 until 5 p.m. The courthouse will also be open for voting on Saturday, October 24 and Saturday, October 31 from 8:00 a.m. to 5:00 p.m.
Enter your number to get our free mobile app
LOOK: Here are 50 political terms you should know before the upcoming election