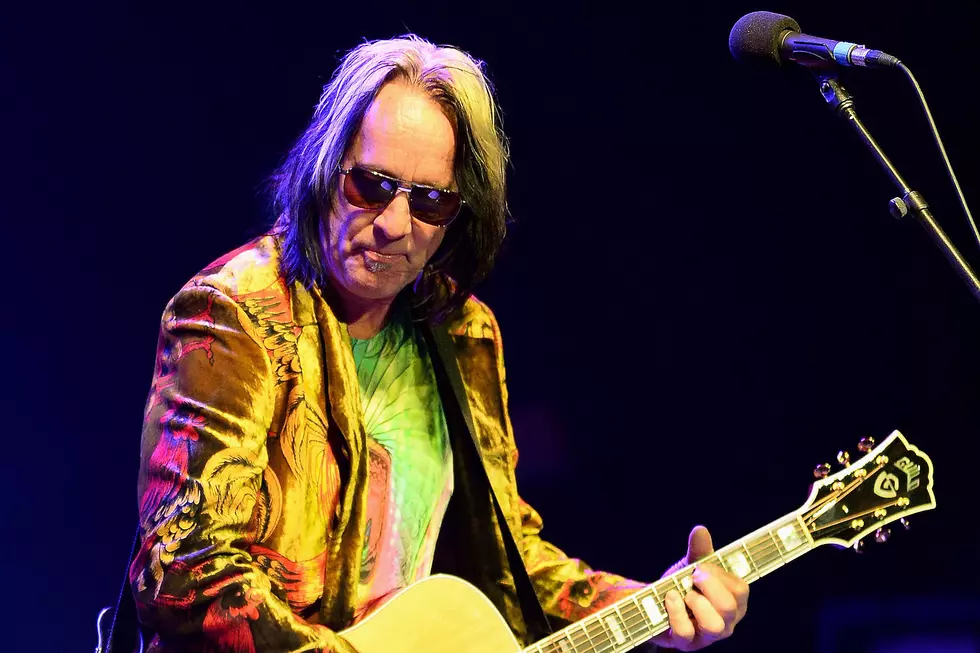 Todd Rundgren to Bang The Drum in Iowa City This Summer
Ethan Miller, Getty Images
If you listen to us in the mornings, whether it be on 97X, KRNA, 100.9 The Eagle, KCRR, or Eagle 102.3, you know that every single Friday, we play what we refer to as "The Friday Song."
We saw it as a fun song that speaks for all of us, saying 'It's Friday, and I don't want to work.' It's worth noting that Dwyer wanted to play it every day, but we decided against it.
Every Friday, at 7am we've played the song, since 1989. It's become a part of our show. We're even mentioned in the Wikipedia entry for the song:
Todd Rundgren has announced that he's going to be making a stop in Iowa City at The Englert Theatre.
Tickets are available now through Ovation Tix and at the Englert Theater box office. The show is set for July 7th, 2022.
The tour and venue are offering a "VIP Package" for $199 that includes some fancy stuff for you to take home.
One premium reserved ticket
Collectible poster autographed by Todd Rundgren
Specially designed Todd Rundgren tote bag
Exclusive Todd Rundgren VIP enamel pin
Exclusive VIP merchandise item
Commemorative tour laminate
Being the venue is in a college town, students can get in for as low as $22 if a student ID is shown.
If you're wanting to go, be sure to get a ticket soon. The Englert Theatre is a 725-seat venue, so this show will probably sell out pretty quickly.
Tickets are on sale now! Get yours here.
2022's Top 5 Favorite Places To Get Ice Cream In The Quad Cities
We asked where is your favorite place to get ice cream in the Quad Cities. A lot of you answered and we tallied up the answers. These are 2022's top 5 favorite places to get ice cream in the Quad Cities.