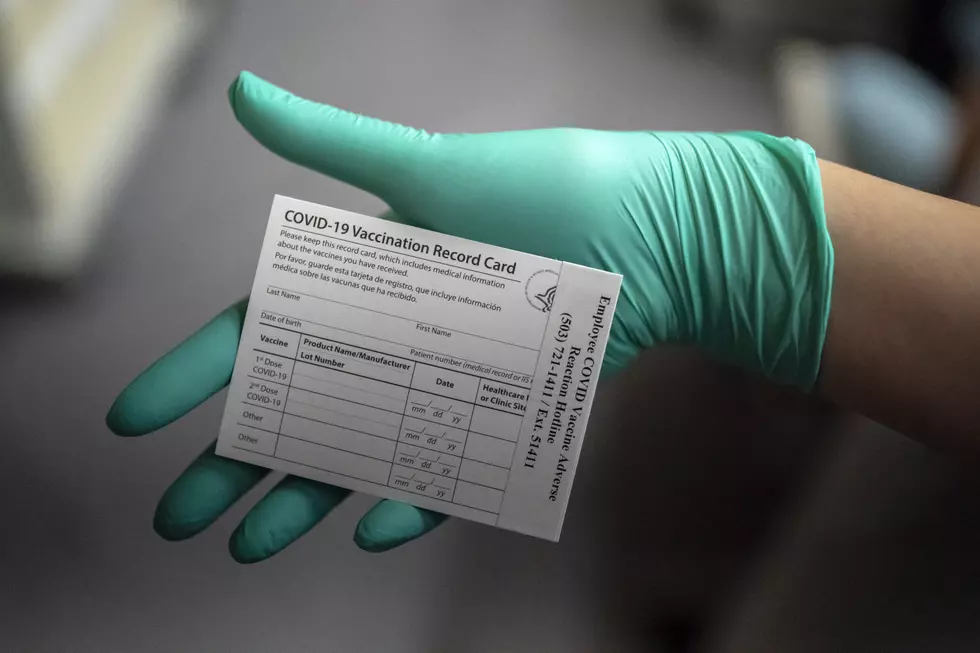 Thousands of Iowans Failing To Get 2nd COVID Shot
Getty Images
Early on during the pandemic, the goal was to survive until the vaccines got here. Then, hang on until you were eligible to get the vaccine. But now that the vaccines are available to all Iowans over the age of 16, people are either not getting them, or stopping after just one dose. The Cedar Rapids Gazette reports that nearly a quarter of people who got their initial COVID-19 vaccine shot have missed their second dose.
As of May 2nd, more than 66,000 people have skipped the second dose in one of the two shot COVID vaccines. The Gazette reports that the minimum interval between doses for the Pfizer vaccine is 21 days. For Moderna, it is 28 days. Of the 66,000 that have not gotten their second shot, just over 27,000 of them are between 1 and 7 days past the minimum interval. So far more than 1,069,010 Iowans have been fully vaccinated, accounting for around 34% of the state's population.
However, experts say that without full protection from the virus, it could still have the ability to spread, which could make it difficult for Iowa or the nation to achieve so called herd immunity. Officials with University Hospitals and Clinics in Iowa City say that skipping the second dose of the vaccine will make in more challenging to control community spread.
So why are people skipping their second dose? Is it vaccine hesitancy? Some say that the busy day to day schedules of some Iowans makes it difficult to get back to the doctor for a second dose. Others may be fearful of missing work due to potential side effects. The Gazette reports that the CDC is urging all Americans to get the second dose, even if it is past the recommended date. Getting that second shot will still help.
LOOK: Answers to 30 common COVID-19 vaccine questions
While much is still unknown about the coronavirus and the future, what is known is that the currently available vaccines have gone through all three trial phases and are
safe and effective
. It will be necessary for as many Americans as possible to be vaccinated in order to finally return to some level of pre-pandemic normalcy, and hopefully these 30 answers provided here will help readers get vaccinated as soon they are able.
LOOK: Here are 25 ways you could start saving money today
These money-saving tips—from finding discounts to simple changes to your daily habits—can come in handy whether you have a specific savings goal, want to stash away cash for retirement, or just want to pinch pennies. It's never too late to be more financially savvy. Read on to learn more about how you can start saving now. [
From:
25 ways you could be saving money today
]