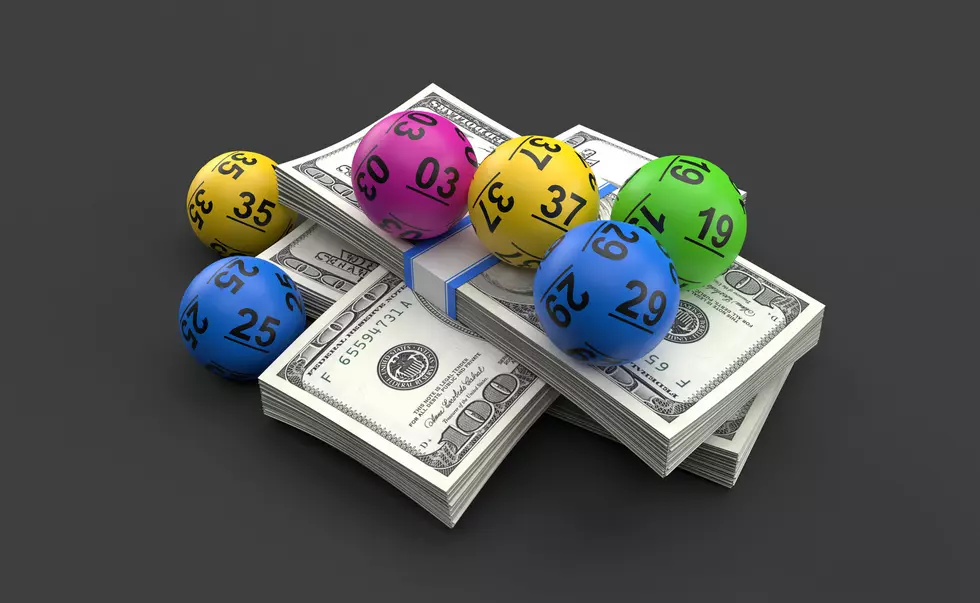 Third-Largest Mega Millions Prize in History Up for Grabs, But…
Talaj
Yet again, no big winner Friday night! In fact, with no winner for the past three months according to the Iowa Lottery, the Tuesday, July 26 Mega Millions jackpot will now be at least $810 million, as no one matched the most recent six winning numbers (60-66-14-40-64 and the MegaBall: 16), according to Yahoo! News.
Nobody had all six numbers, but there were several winners of smaller amounts, including three winners of $3 million each in Delaware, New Jersey, and New York and a $1 million prize winner from Virginia. The more people buy tickets, the higher the jackpot grows, so get out there and play!
ABC says this is the fourth largest jackpot amount ever. That would be the fourth largest lottery jackpot at ANY level. According to CNN, there were two higher Mega Millions jackpots at $1.537B in South Carolina in 2018, and $1.050B in Michigan in 2021, as well as the world-record jackpot of $1.5786B from a Powerball ticket in 2016.
Mega Millions is played in 45 states (including Iowa), the District of Columbia, and the U.S. Virgin Islands.
Here's hoping for an Iowa winner with a big "Woo-hoo!" come Wednesday morning!
But the chances aren't good. Here, again from ABC News, are several catches:
That amount is only for people who have taken the annuity over 30 years.
Do you want to take the cash option? Your payout is a "mere" $470 million
Subtract 30 percent for federal taxes...you're at $300 million
You could be one of multiple winners and have to split all this.
Odds of winning? 1 in 302.5 million.
Spent the two dollars for a ticket anyway! You only live once. And, you have a 1 in 12.6 million chance of winning $1 million. All that takes is matching 5 of 6 numbers and missing the MegaBall.
Iowa's State Record Fish
Fishing season has arrived in the great state of Iowa and here are photos of 32 of the state record-holders for particular species. There are actually a total of 53 record-setting fish in the state of Iowa but, unfortunately, pictures aren't available for all of them.
The Things Iowans Can't Stop Buying