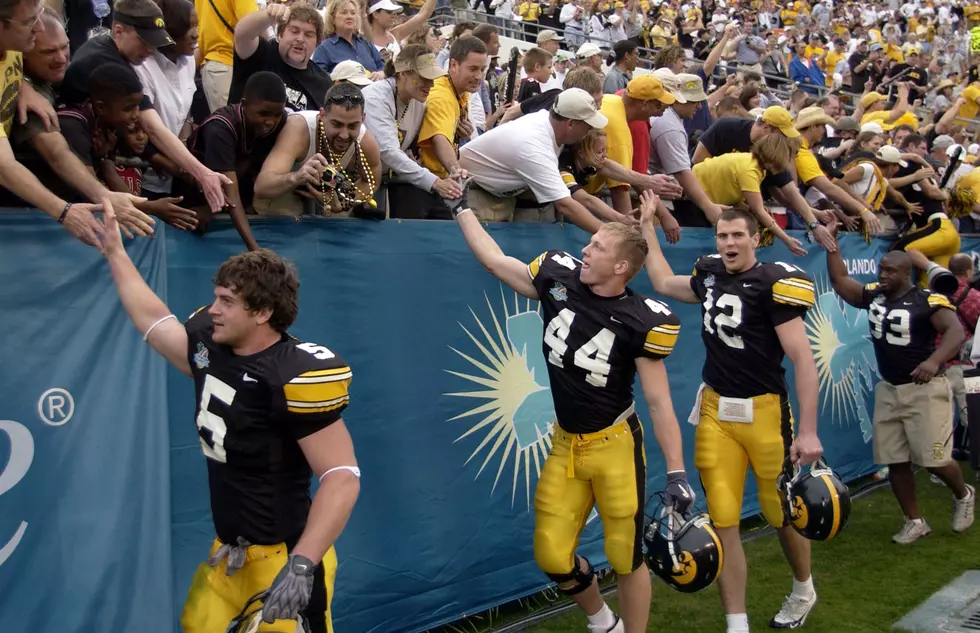 The Most Popular Ex-Hawkeye Football Player is Who?
Getty Images
When you look at the picture of Iowa football players at the top of this page, it might shock you to know that the most popular ex-Hawkeye football player is pictured. He almost is out of the frame to the far right. His name is Ettore Ewen and no, this is NOT a misprint.
Iowa football fans, including yours truly, would be shocked to know that Ewen has more social media followers than any other former Hawkeye football player. And he didn't even play a single snap in the NFL! So who is Ettore Ewen and why does he have 749,000 Twitter followers and over 895,000 followers on Instagram? Ewen played at Iowa in 2006. As a sophomore, he recorded 14 tackles. Injuries prevented him from doing much else. Three years later he signed NOT with the NFL, but with the WWE.
Ewen signed a developmental deal with the WWE, or World Wrestling Entertainment. Ten years later he is a veteran performer and even took place in this past weekend's Wrestlemania. So if someone asks you who the most popular ex-Iowa football player is, don't answer Bryan Bulaga or George Kittle or Micah Hyde. It's Ettore Ewen and it's not even close.