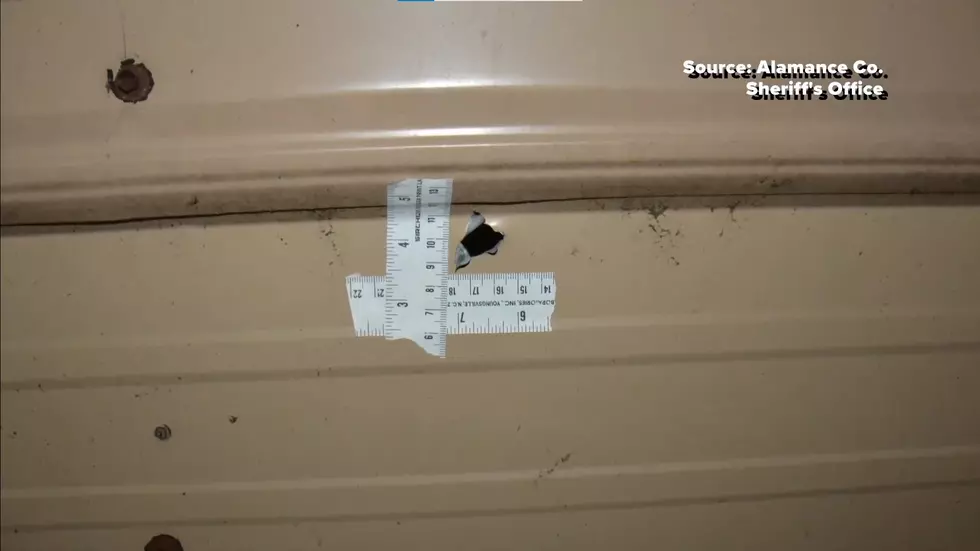 Teacher Killed in Shootout With Cartel After Robbery Attempt
WFMY News 2 via YouTube
A popular Union County teacher and coach was killed after a shootout last week with a Mexican cartel, according to the Alamance County Sheriff's Office in North Carolina.
Barney Harris was a basketball coach and Spanish teacher at the Union Academy in Monroe, NC where he was loved and respected. Alamance County Sheriff Terry Johnson said there was a different side to him that wasn't seen by the public, one that was involved in the underbelly drug world.
WSOC-TV reported that Harris and his brother-in-law, Steven Alexander Stewart headed to a trailer park in Green Level, NC, early in the morning of April 8th. Their goal was to steal money and drugs from a Sinaloa New Generation Cartel stash house that was there.
Officers said 18-year-old Alonso Beltran Lara, a member of the cartel, was found with gunshot wounds, but his feet and arms were bound behind his back. He died later at the hospital he was transported to.
Detectives said Harris and Stewart were inside the trailer when Lara showed up. The two questioned Lara about where the stash was, and after he didn't give them the answers they were looking for, they shot him in the head.
"And they were trying to find the money and drugs and apparently he didn't give them the information to do that and he was technically close range, two bullets to the back of the head, he was executed," Johnson said.
Johnson stated after the pair executed Lara, other members of the cartel arrived on the scene and killed Harris in the shootout that ensued.
According to Johnson, dozens of bullet casings were found on the scene, many pierced through other trailers in the community, but no other injuries were reported.
"The trailers that were shot up, it looked like an old Western shootout, that's what it looked like," Johnson said.
Stewart survived the shooting, but has been arrested and charged with first-degree burglary, first-degree murder and possession of a firearm by a felon.
"It's just hard to understand," Johnson said. "The fact that someone like Mr. Harris, who apparently had a pretty good life as a teacher and a coach, wound up in this type of crime."
Johnson also said he's worried the shootout could become turn into the cartel seeking revenge against Harris' family.
"I'll tell you right now, as sheriff, I'm still worried about some retaliation because Mexican cartels -- they don't forget. They're going to pay someone back somewhere," he said.
As far as the drugs go, officers found two pounds of cocaine in the trailer valued at about $7,000.
Read more at WSOC
Craft Breweries in the Quad Cities Area
We're very lucky to live in an area with such an amazing, thriving "craft beer scene". You'll be able to find everything you could want.
Not sure what you want? That's ok. The bartenders at these establishments are very well versed and can guide you through a wonderland of Ales and Lagers.
From "coffee infused" to "riff infused".
From "pale ales" to "peanut butter porters".
Fruity, Sour, Hoppy, Malty, Crisp, Crushable beers in all shapes and sizes.
Crowlers, Growlers, Cans & Kegs...the Quad Cities Craft Beer scene has it all.
And of course...a great beer isn't complete unless it's paired with some amazing food. Whether it's made in the breweries kitchen or in the food truck in the parking lot...brewers know that people love food with their beer.
Take a look at the 19 Quad Cities Area craft breweries!