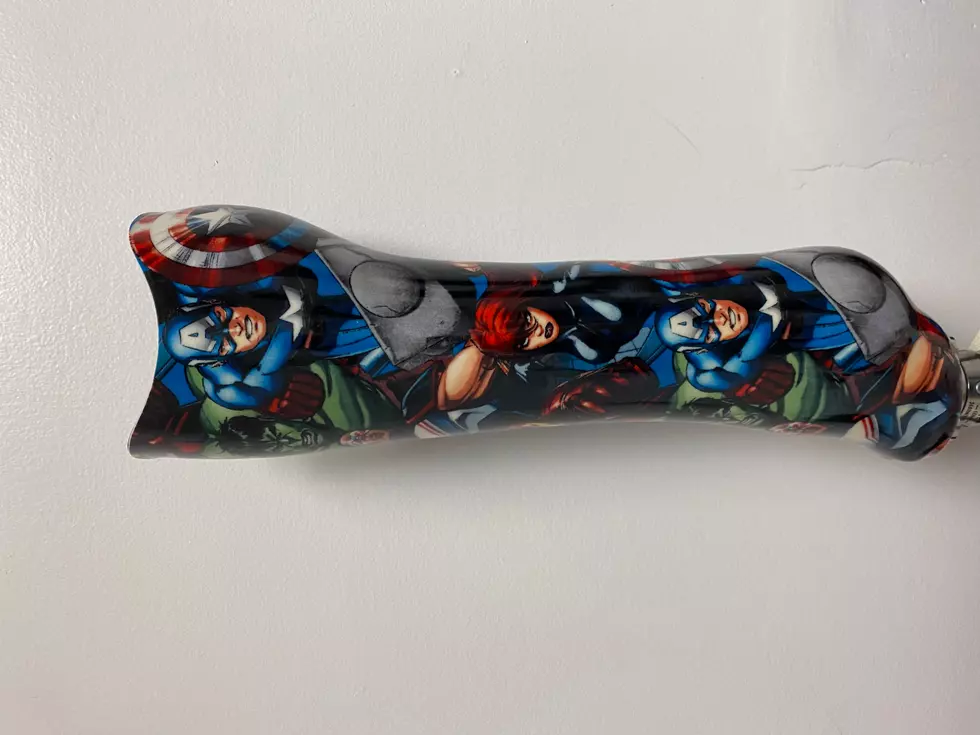 Someone Stole Man's Prosthetic Leg After He Was Hit By A Car
St. Petersburg Police Department
A man's custom prosthetic leg worth $15,000 was stolen from him when he was at his most vulnerable in Florida on Monday night.
St. Petersburg Police say 49-year-old Christopher Allen Harris was walking along the street and was crossing in a crosswalk around 10pm on Monday night. As he crossed the street, an Infinity G35 sped through and hit him.
Harris suffered life-threatening injuries and was taken to the hospital in critical condition.
His prosthetic leg was knocked off in the accident, and flew through the air and struck another vehicle.
When officers and first responders arrived on scene, the $15,000 prosthetic was gone, stolen.
"The only thing that I can think is [the person who took it] thought it was funny, [was a big fan of] the Avengers, or thought it was worth money," Carrie Harris, who shares a daughter with Christopher told WFLA. "But it's priceless to my daughter and to him."
"It's a person's leg, it's a body part, it's part of who he was," she said.
The leg was customized with designs of Marvel's Avengers, and honestly looked pretty badass.
On Tuesday morning, the St. Petersburg put out information about the leg, asking for the public's help getting it back to its owner. A few hours later, they received a call with where to find it.
"After the widespread social media/media coverage of the missing prosthetic leg, someone called in and told us where to find it," Yolanda Fernandez with the St. Pete Police Department told WFLA.
Officers found the leg behind a laundromat hidden within a pile of junk.
"We are truly thankful to Officer Weiskoph who worked through the night to find us and through the day to find his prosthetic," Carrie said. "Words can't express how thankful we are to everyone who helped."
Even though he has a big fight ahead of him with recovering from the accident, the leg is a big win.
"He has major head trauma, spinal damage, broken femur, broken hips, everything," said Carrie Harris. "He was caring, smart, he didn't deserve for this to happen."
Officers didn't say whether or not they know who took the leg, but because they returned it, they won't be looking for the suspect.
An investigation into the crash is still underway, but investigators say alcohol and drugs aren't playing a part in what they've found so far.
Read more at WFLA
LOOK: The most famous actress born the same year as you
Many of the actresses in this story not only made a name for themselves through their collection of iconic performances, but also through the selfless, philanthropic nature with which many of them approached their stardom. In an age of flipping the script on societal norms, many of these actresses are using their voices and platforms to be advocates for those who are otherwise unheard.