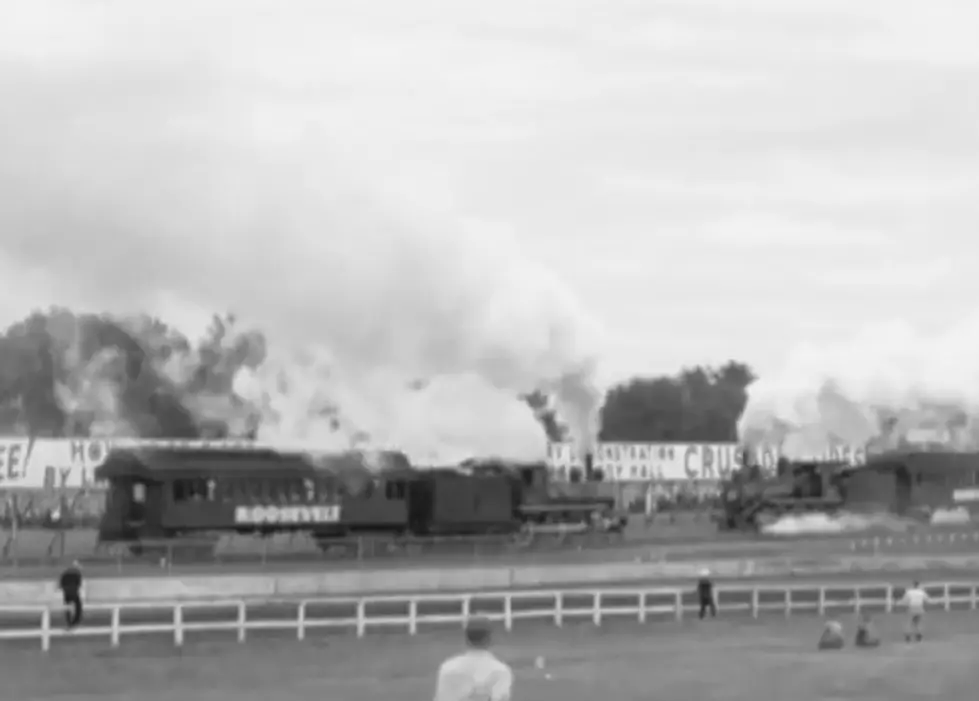 Watch Steam Trains Collide at the 1932 Iowa State Fair
thekinolibrary via YouTube
If you've seen the famous video of trains colliding head on, you may not realize this happened at the Iowa State Fair back in the 1930's. A new video share is a reminder of how crazy entertainment used to be back in that era.
This new video find sent me on a wild rabbit trail of finding out how and why this happened. Juicebox Interactive did a story about how "the great train crash that saved the Iowa State Fair". According to their article, the Iowa State Fair really struggled to make ends meet in the early days and that's how the idea of a promoter to crash trains head on came to be. They say it started back in 1896 and was well received so they brought it back twice in the 1930's.
This is the collision that happened at the Iowa State Fair in 1932. It's short, sweet and yes very violent. Be warned. Trains were harmed in the making of this video. It was used to promote the Presidential election that year between Franklin D. Roosevelt and Herbert Hoover. Spoiler Alert: neither won in this train catastrophe.
That led me to a video documentary done by Iowa PBS about the guy that came up with and executed the idea.
If the old adage that you learn something new every day is true, then today I learned that spectacular train collisions began here in Iowa and I have no problem with that whatsoever. There are worse things I could brag about.
10 Myths About Iowa That Even Some Natives Believe
Iowa is an ag state with more heads of hog than human, but there's a lot more to us than crops and critters. How many people actually know that, however?
Ten Iowa Trivia Questions