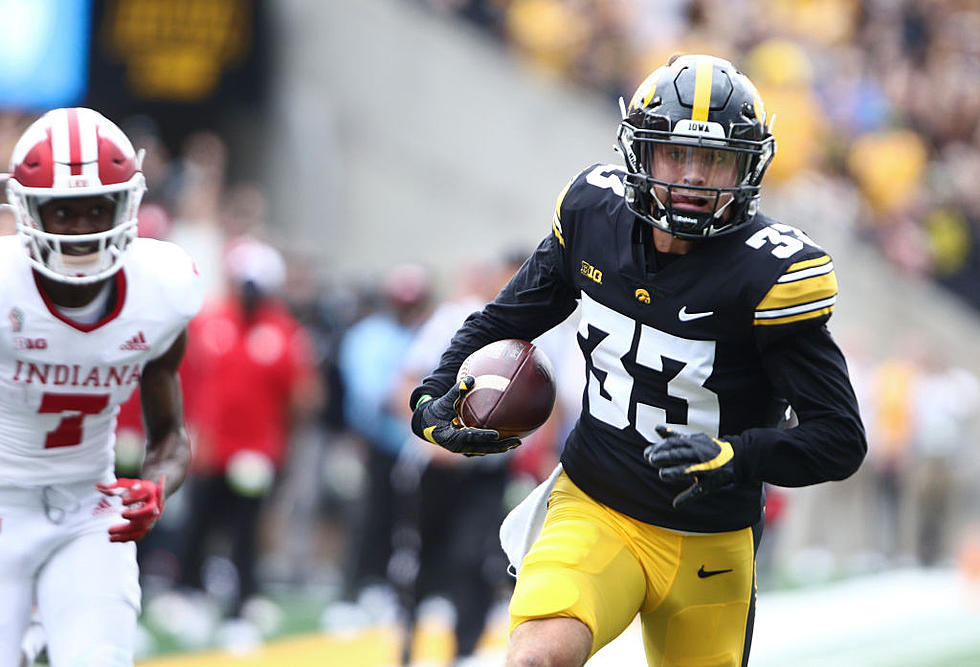 Riley Moss' NFL Choice The Toughest Decision of His Life
Getty Images
It's hard to say 'no thanks' when you have a winning lottery ticket right there in your hands. Iowa defensive back Riley Moss was holding such a ticket. The winner of the Big Ten Defensive Back of the Year award, Moss was certain to gain the attention of plenty of NFL teams looking for help in their secondary. But that help will have to wait one more year.
HawkCentral.com reports that Riley Moss has decided that he'd rather play on Saturday than Sunday right now. Moss has announced that he will return for his fifth season at the University of Iowa. As Moss called it, one last ride.
Moss had an extra year of eligibility left due to the pandemic year in 2020. HawkCentral.com reports that Moss has "more goals I want to achieve." He noted that the decision was the hardest one he has ever had to make, but he believes one more year at Iowa is the right choice.
Moss got out of the gate strong with two pick-six returns against Indiana in the season opener. He helped anchor an Iowa secondary that led the nation in interceptions with 25 for the campaign. Moss has 26 career starts at Iowa, but that number could hit 40 if he stays healthy. Moss had already accepted an invitation to play in the Reese's Senior Bowl and play in front of NFL scouts. It turns out that plan can wait one more year.
30 famous people you might not know were college athletes
Stacker
dug deep to find 30 celebrities who were previously college athletes. There are musicians, politicians, actors, writers, and reality TV stars. For some, an athletic career was a real, promising possibility that ultimately faded away due to injury or an alternate calling. Others scrapped their way onto a team and simply played for fun and the love of the sport. Read on to find out if your favorite actor, singer, or politician once sported a university jersey.
CHECK IT OUT: 100 sports records and the stories behind them