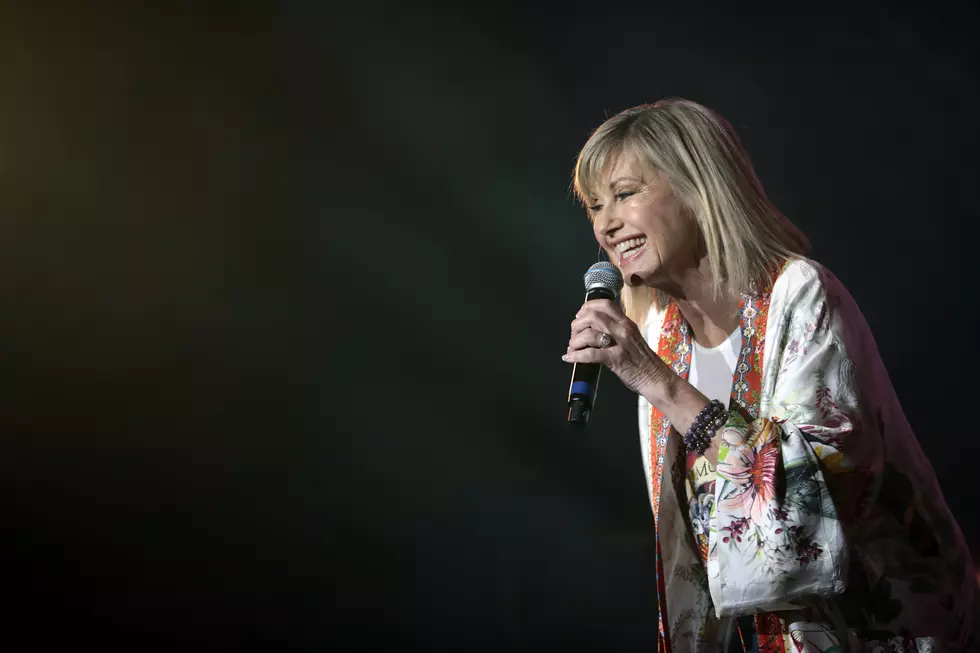 Remembering Olivia Newton-John's Final Performances in Iowa
Getty Images
As the tributes continue to pour in for singer and actress Olivia Newton-John, many people who got to see her in concert are cherishing the memories that were made at the show they got to see. Seeing your favorite star on screen is one thing, but getting to see and hear her in person is something even more special. Olivia Newton-John toured all over the world and was no stranger here in the state of Iowa.
According to ConcertArchives.org, Olivia Newton-John made several stops in Iowa later in her career. Many of her performances during the mid-2000s took place in Las Vegas, but she also toured the United States, Europe, and of course, Australia frequently as well. Olivia Newton-John last played Cedar Rapids back in 2005 with a show at the Paramount Theater.

ConcertArchives.org shows that Newton-John played several more Iowa shows in the following years. She played in Sioux City, Iowa on October 11th, 2006. Her final two Iowa shows both happened at the Adler Theater in Davenport, Iowa. Newton-John played there in the spring of 2017, on May 13th. She would return in the fall for her final Iowa appearance.
Olivia Newton-John's final Iowa show came on November 11th, 2017 at the Adler Theater. I searched the internet for pictures or videos from that show and wasn't able to locate any. However, a gentleman on Facebook was able to help! Thomas L. Roeder shared this photo from that November night.
I was also able to locate a video from the same tour as that Davenport stop. The video below is from Newton-John's concert on August 27th, 2017 in nearby Joliet, Illinois.
Here is the official setlist from her final Iowa show in Davenport.
Magic
Xanadu
Suddenly
Deeper Than the Night
Stronger Than Before
Don't Stop Believin
If You Love Me (Let Me Know) / Have You Never Been Mellow / Please Mr. Please / Let Me Be There
Physical
The Promise (The Dolphin Song)
Don't Cut Me Down
Live On
Not Gonna Give Into It
You're The One That I Want
Summer Nights
We Go Together
Grace and Gratitude
I Honestly Love You
Over The Rainbow
It's hard to let go of artists that we grew up with and that brought us so much joy in our lives. The only solace in the passing of Olivia Newton-John is to know that she is no longer in pain. And we have so many songs and wonderful films to remember her with. We get to visit with her anytime we like.
Did You Know These Famous People Were From Iowa?
Iowans Reveal Their First Big Celebrity Crushes
We asked listeners to share their first big celebrity crushes with us, and we got a TON of responses! Here are some of the familiar faces!