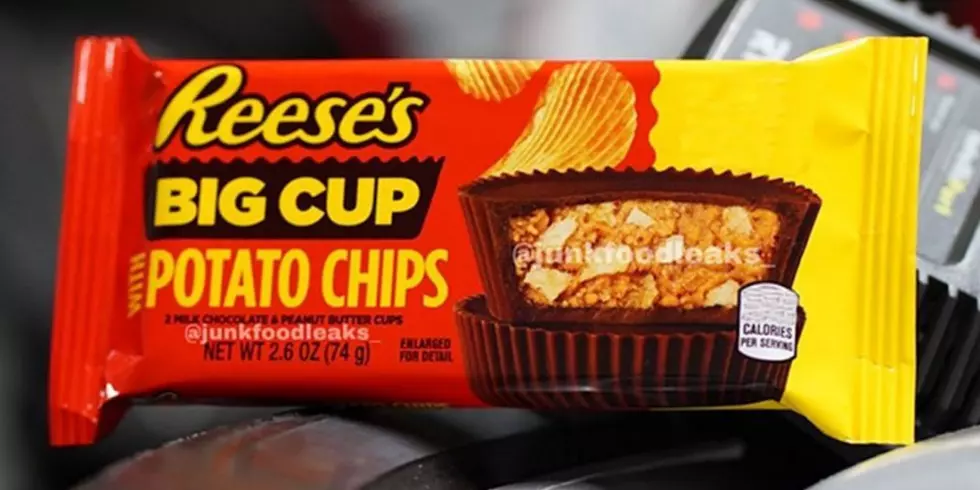 Reese's Debuting Peanut Butter Cup Stuffed With Potato Chips
junkfoodleaks_ via Instagram
Reese's has been shoving a lot of stuff inside their peanut butter cups lately, but maybe it's time to say they've gone too far and done too much.
According to Junk Food Leaks, an Instagram account that shares info about candy and other junk food before it's released, Reese's plans to add potato chips to the inside of their peanut butter cups.
I like the idea of there being a combination of salty and sweet, but Reese's already does this with peanut butter and chocolate.
The chips will be shoved inside of the Big Cup size of peanut butter cup.
No release date or official confirmation from Reese's have been released, but surely they will soon.
Enter your number to get our free mobile app
10 Things to Stock Up On Now Before Winter Comes