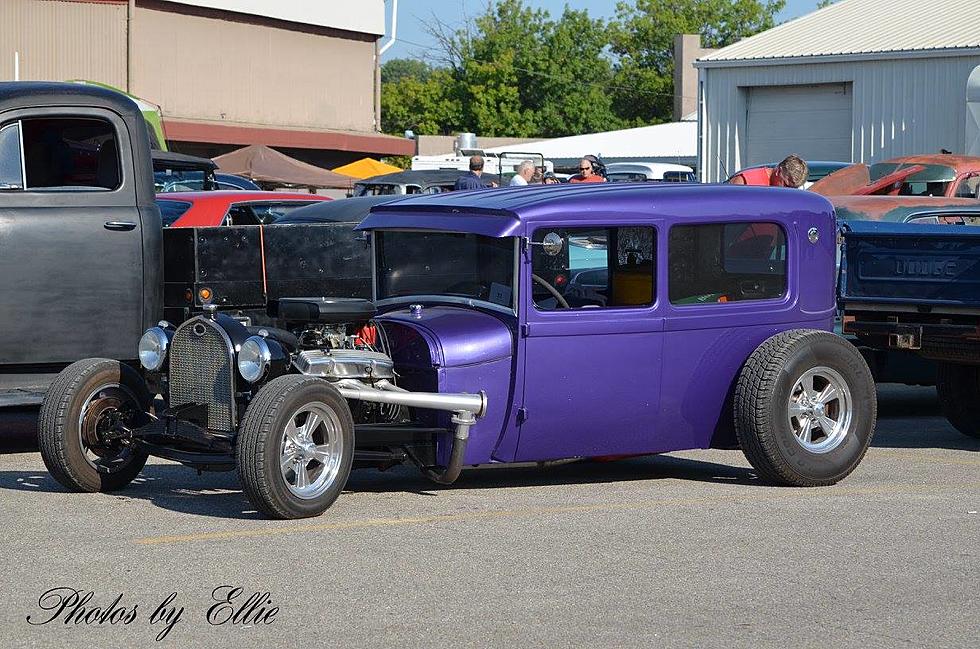 Real Steel Resurgence Picture Gallery.
Photos by Ellie
On Saturday, August 12th we saw a group of people come together for the same cause and it was magnificent.
RSR was the brain child of the Midwest Grease Kings Car Club. They saw a need with our local veterans and knew they had to help. So, BAM, RSR was formed. KCRR joined forces with the MWGK because it was for the vets.
After it was all said and done, just short of $6,000 was raised and handed over to the Waterloo VFW Post 1623 to use as they saw fit.
We hope you'll join us again next year. If you didn't go, we hope you won't miss the next one.
A HUGE round of applause goes out to Kip Lewis and Cody Paine. Along with Kip and Cody, the entire MWGK Car Club, they put this event together with out of pocket money and donated every second of time it took to arrange and staff the event. You won't find better individuals than these people. Thanks for all you do.
ALL PHOTOS COURTESY OF PHOTOS BY ELLIE. PLEASE CHECK OUT HER FACEBOOK PAGE TO SEE 300 MORE PHOTOS FROM THE EVENT.