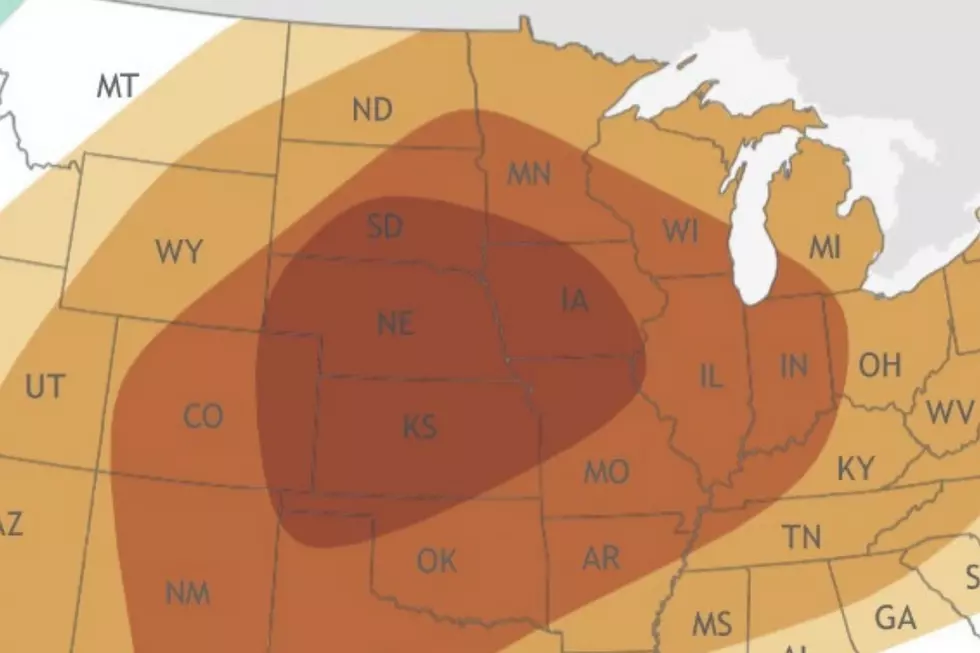 October Looks to Be 'Hot' and 'Dry' in Iowa
NOAA Research via Twitter
When the calendar flips to October, words like; "Frost," "Halloween," "Football," "Apples," & 'Pumpkin Spice" may pop into your mind.
"Heat" is not a word that would generally work its way into the forefront of your thoughts in October. But according to the climate.gov, the rest of this month may a bit warmer than what we're accustomed to.
So far, the first handful of days this month have featured below normal high temperatures, failing to reach 60* in the first four days of the month.
In 2019, the 'hottest' day in October was the first day of the month, when it peaked at 77*. There was a total of just five days in October 2019 that reached 70* or warmer. It looks like we may surpass that amount THIS WEEK. 
According to the National Weather Service in Des Moines, in the area surrounding Waterloo this week, the high temps have a good probability to reach or exceed 70* Monday through Thursday, peaking around or above 80* on Friday and Saturday.
This won't be breaking any records -- not even close -- but it's much better than what is considered normal this time of the year --- 67* for a high.
The all-time record high temp for Waterloo on any day in October is a sweltering 95*. That temp occurred on October 3, 1997.
The coldest point it has ever reached in Waterloo in October happened on 'Halloween Eve" 1988, when it bottomed-out at 11*. Brrrr.
October is also one of the dryer months of the year. Since 1950, the 31 days in October averages around 2.5" of precipitation. However, each of the past three Octobers all collected over 5" of rain. (Current drought chart below)
TIPS: Here's how you can prepare for power outages