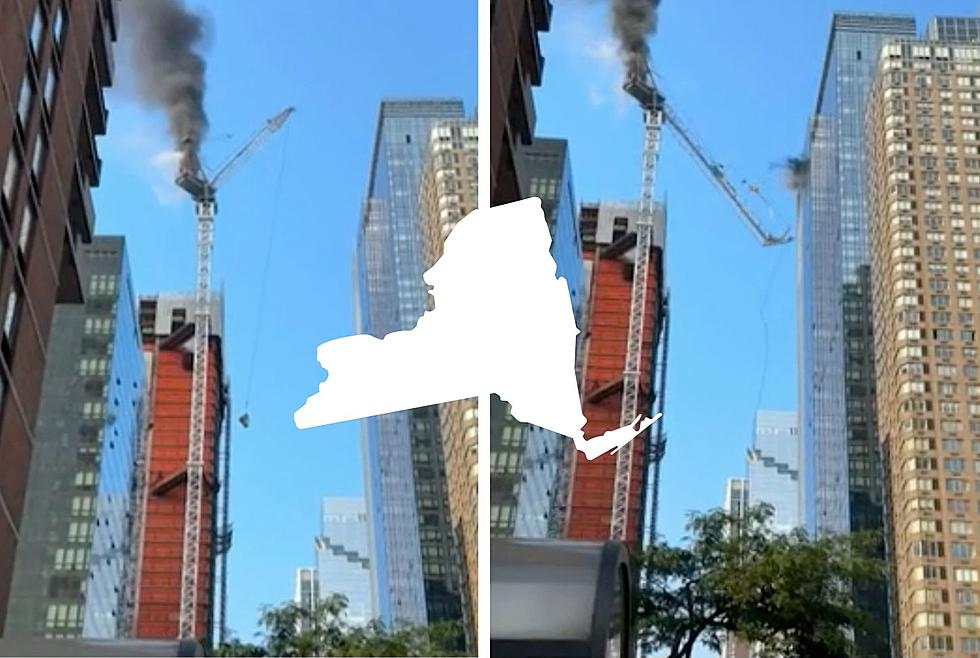 New York Crane Collapse Resulted In 12 People Being Injured
@Jimmy_Farring/Twitter
On Wednesday, a crane collapse at a construction site in New York City resulted in 12 people being injured, including three firefighters and nine civilians.
All the injuries were non-life threatening and those affected were transported to local hospitals for treatment.
The Collapsed Crane
The incident occurred at a construction site on 10th Avenue and 41st Street, where firefighters were responding to a five-alarm fire. The crane's boom collapsed, hitting a building across the street.
The crane operator had been lifting 16 tons of concrete when he noticed a fire in the engine and attempted to extinguish it but was overwhelmed by the flames.
Richard Paz, an iron worker who was at the site Wednesday morning, told CNN he saw the crane smoking and told others, "That's not a good sign."
Paz saw the crane operator try to extinguish the fire, but when "it got to a point where he couldn't, he only had the option of exiting the crane, coming down."
Firefighters Arrive
When the firefighters arrived, the crane boom had already fallen to the ground due to the fire that had weakened the crane's cabling. Although the crane and impacted buildings were deemed structurally stable, inspectors and engineers from the New York City Department of Buildings remained on the site to supervise the removal of the collapsed crane and to investigate the cause of the incident.
Footage on social media showed flames and smoke rising from the crane before it collapsed and debris was scattered in the street.
News Clip
Mayor Eric Adams' office shared images of the aftermath. Commissioner of Buildings James Oddo announced that they will be investigating each party involved in the crane's operation and will assess the structural integrity of the building affected by the falling boom. The public was warned to expect emergency personnel, smoke, and traffic delays in the area and to avoid the specified location by the New York Police Department.
Top 12 Things People Never Thought They'd Do as Adults
No one could have ever imagined that they would be doing any of these things when they were growing up. As a younger individual, you probably never wanted to go to bed early and thought you'd be a night owl all of your life, but as you grew up you started to fall into the habit of going to bed early. Many things affect our daily life as we grow up and cause us to change our habits.
Here is a list of 12 things people never thought they would do as adults, but ended up doing anyway.