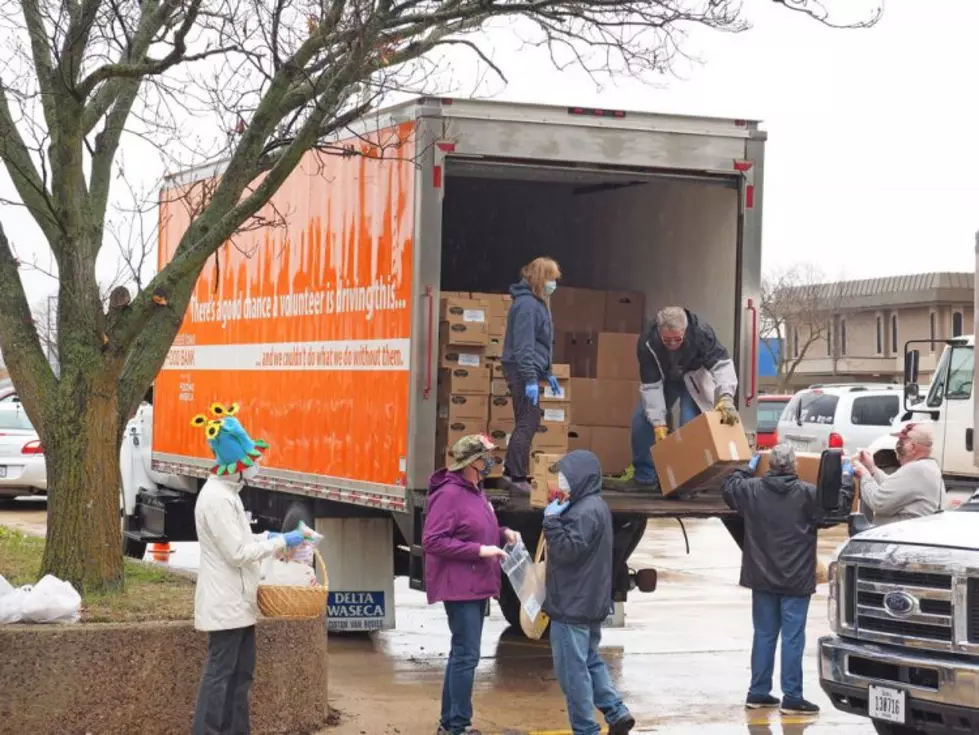 NE IA Food Bank Reminds Public – "We're Still Open"
Courtesy - NE IA Food Bank
As a result of record high unemployment and positive COVID-19 cases skyrocketing locally, the Northeast Iowa Food Bank has received many questions about whether or not they are still open.
In a press release: Executive Director of the Northeast Iowa Food Bank, Barb Prather stated, "We want everyone to know that we are still open and our operations are not affected by the Governor's proclamation" (of limiting gatherings to "immediate family" only.)
"Volunteerism is still allowed, and still very much needed. We are still delivering food to our partners and distributing food through our programs, just as we have in the last month," "We are still here for people if and when they need food, and that goes for all northeast Iowans, not just Black Hawk County residents."
With the Governor Reynolds proclamation to continue the State Public Health Emergency Declaration and requiring additional protective measures in RMCC Region 6, the Food Bank was reassured that volunteerism would still be allowed, a reassuring sign as COVID-19 continues to penetrate northeast Iowa communities.
"People are also curious as to how they can help during this time, and we want to remind them that donations and volunteerism remain the key to getting us through this," said Prather. "Volunteer shifts are 9AM-11AM and 11AM-1PM, Monday through Friday, and 1PM-3PM Monday through Thursday.
The Food Bank would like to remind people that thanks to the Black Hawk County COVID-19 relief fund, donations are being matched up to $50,000 from now through the end of April. With one of the largest cost increases the Food Bank has ever seen, donations and fundraisers will be necessary to help fill that gap. To make a donation or start a Facebook fundraiser, people can visit their Northeast Iowa Food Bank.org.
Enter your number to get our free mobile app
KEEP READING: See how animals around the world are responding to COVID-19