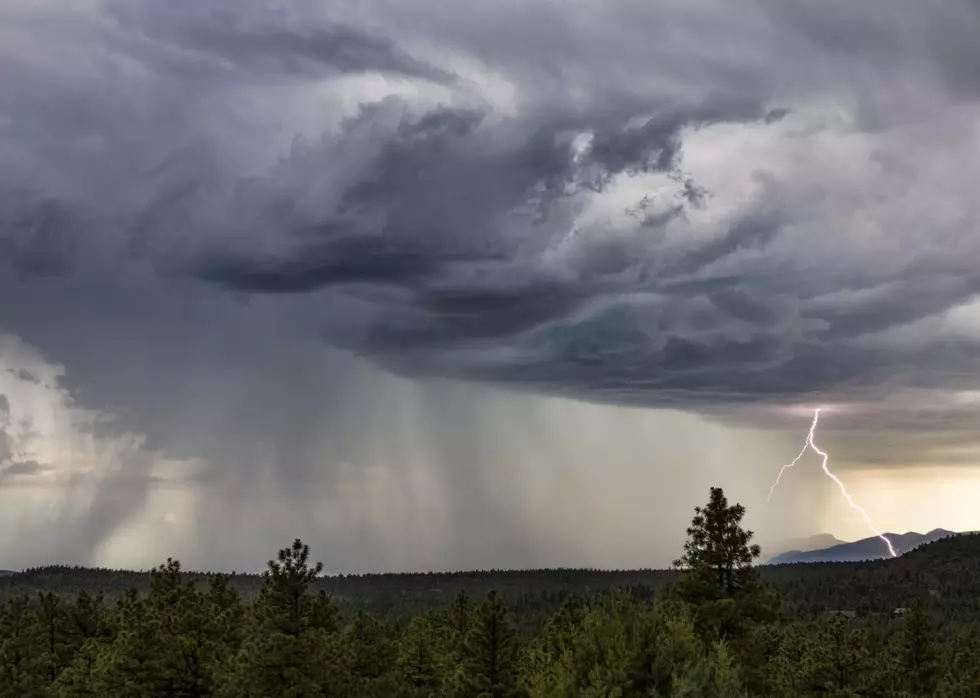 National Weather Service Eliminating "Advisory" Terminology
John D Sirlin // Shutterstock
There's a lot of information to decipher sometimes when listening to a weather forecast, and the National Weather Service (NWS) has apparently decided it's time to cut to the chase when it comes to one reference.
Advisories, watches, and warnings are weather terms we hear about throughout the year. The latter is pretty clear. When a "warning" is issued it means "hazardous weather is occurring, imminent or likely." Iowa's News Now says this means you must take protective action.
In the case of a "watch," it simply means the risk of hazardous weather has increased and is very possible. Location and timing are uncertain.
An "advisory" is a confusing hodge-podge. "Hazardous weather is occurring, imminent or likely. It is less serious than warnings but can cause inconvenience or threaten life."
Advisories contain many of the same elements as watches and warnings, so why not just combine them? That's exactly what they plan to do, as the term "advisory" is set to be eliminated as early as 2024. The following items are currently classified as an "advisory":
Avalanche Advisory
Winter Weather Advisory
Flood Advisory
High Surf Advisory
Dust Advisory
Frost Advisory
Ashfall Advisory
Freezing Fog Advisory
Freezing Spray Advisory
Low Water Advisory
Wind Chill Advisory
Dense Fog Advisory
Wind Advisory
Small Craft Advisory
Coastal Flood Advisory
Heat Advisory
Tsunami Advisory
Wind, heat, wind chill, and winter weather advisories are most common in Eastern Iowa but again, all of the above will be discontinued and combined with other terminology.
Tsunami and small craft advisories will become warnings and the rest, well, the place-holder they are using until they decide what to call it is "plain language headline" with the intention to provide more conclusive details about the weather event such as what, where, when, and potential impact.
If I've confused you even more than before, you can learn more from Iowa's News Now WeatherFirst meteorologist Sara Flynn here, and from NWS here.
PHOTOS: Massive 2020 Storm Causes Widespread Damage in Cedar Rapids