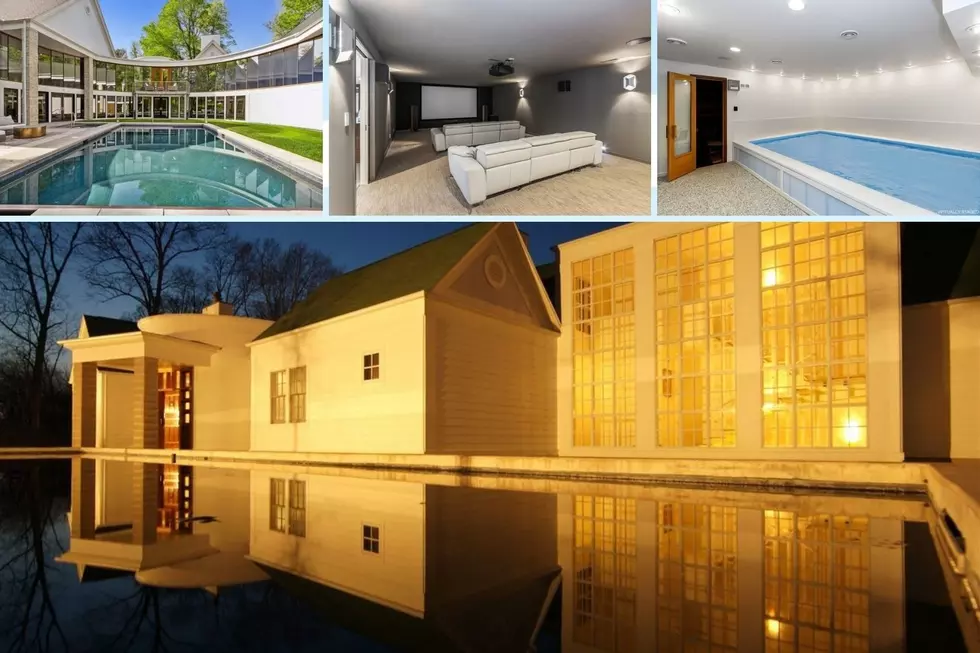 Multi-Million Dollar Iowa City Dream Home Has Everything [PHOTOS]
Lynn Weinstein, Blank & McCune The Real Estate Company
WOW. That's the first word that comes to mind when you look at this Iowa City home that was listed just days ago.

I don't even know where to begin with this modern house that sits on a 1.87-acre private wooded lot that's located north of Brown Deer Golf Club in Iowa City.
I guess I'll start with the design of the home that allows curved windows and walls seemingly everywhere on the backside of the home creating beautiful views of the in-ground pool and spa as well as the wooded area that sits behind the house. Proving they thought of everything, there's a metal bird walk that takes you right to nature.
In addition to the serene views and setting, the home itself is huge and each space seems to flow directly into the next. Priced at $3,295,000, the listing agent is Lynn Weinstein of Blank & McCune the Real Estate Company. The home has four bedrooms, six bathrooms, and encompasses an incredible 8,804 square feet. There are walnut floors, quartz counters, an indoor resistance pool, sauna, theatre room, billiard room, and workout room. The house also has two double-sided fireplaces, one wood-burning, and one gas. The garage is 25' by 36'. I told you they seemed to think of everything.
The front door is mahogany and opens to a circular foyer that has a skylight and "ornamental oval effect." Now, let's take a tour of this home, built in 2003, that's loaded with windows and has undergone many updates since being constructed.
Gigantic Multi-Million Dollar Iowa City Dream Home Has Everything
Priced at $3.295 million, this very modern 4-bedroom 6-bathroom home is huge... more than 8,800 square feet. It's on a private wooded site and has an in-ground pool and spa, indoor resistance pool, sauna, and so much more. Take a look inside this home at 3696 Whitetail Lane NE in Iowa City. The listing agent is Lynn Weinsten of
Blank & McCune
.
Century-Old Iowa Home is Loaded with Fireplaces
Built in 1900, this 3 bedroom, 3 bath home is loaded with character and fireplaces. The asking price of the home, located in Grinnell, Iowa, is $
399,000
.